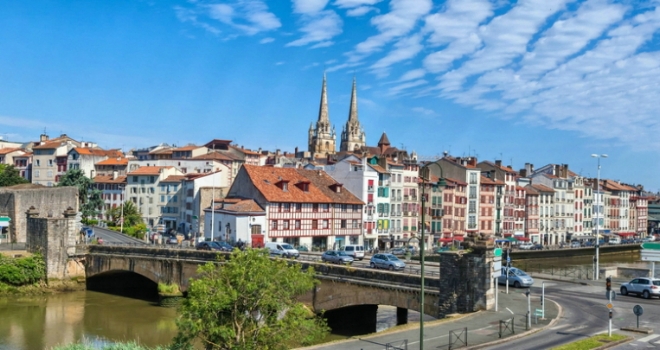 One year after the vote to leave the EU it's clear that many Brits have brought forward their plans to buy a holiday home in France.
Research from BNP Paribas International Buyers shows that whilst the 5,492 non-resident British buyers in France during 2016 was a drop of 9.5% from 2015, it was still a huge increase on the 4,198 who bought in 2014. What's more, statistics revealed by Leggett Immobilier, show that the drop was a blip in the immediate aftermath of the "leave" vote.
Trevor Leggett, Chairman of Leggett Immobilier, comments: "We've been pleasantly surprised by the positive effect the Brexit uncertainty has had on our enquiries. In 2017 we have been averaging around 8,000 new enquiries a month (compared to 7,000 last year) and our sales pipeline is up by around 25% on this time last year. We forecast that we will sell around 1,300 properties this year compared to 1,100 in 2016.
For sure we have seen a slight decrease in the number of people looking to move permanently - some are worried by the uncertainty over pensions & healthcare. However, we've seen a big rise in the number of Brits buying second homes, many of whom say that they have brought forward their plans since the referendum.
They realise that the domestic market is booming and that the new President is a safe (and strong judging by the famous handshake) pair of hands.
Above all, Macron wants to boost the French economy - he is vehemently "Pro business" and "Pro Europe". We have already seen that he is trying to attract foreign investment into France and a growing economy will only help an already strengthening property market. Don't forget that in the last 12 months we have seen transaction levels rise by 7.7% with 867,000 sales.
This increase in the number of sales has heralded a steady rise in prices over the last year and we're likely to see more of the same. I wouldn't be surprised to see national growth of around 3-5% over the coming 12 months.
The BNP figures show that British buyers are still the number one source of sales to overseas buyers in France, making up 32% of this market and spending an average of £256,463. What's interesting is that there were also 2,804 sales to British buyers who were already resident in France. This makes a £2bn market and puts paud to any fallacy of a movement back to the UK.
The three most popular places for British buyers in 2016 were the Alps (14.8% of Buyers), Aquitaine (11.6%) & Poitou Charentes (10.9%). They paid an average price of €627,000 in the Ile de France, €592,000 in PACA and €446,000 in the Alps. They had lower budgets for country properties with the average of €240,000 paid in Aquitaine being typical.
Overall sales to international buyers stood at 17,140, similar to 2015 but well up on the 13,823 who bought in 2014. British buyers accounted for 32% of these, followed by Belgium (15.5%) and Switzerland (7.2%). The biggest jump was seen by Dutch buyers who accounted for 4.8% of the market."