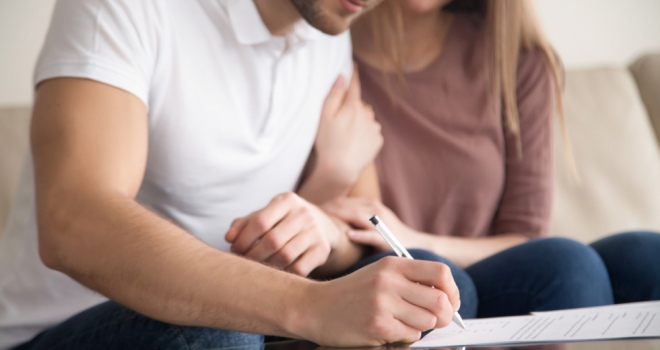 "By launching a 5-year fixed rate with affordability based on the pay rate, we are helping first-time buyers – and other high LTV customers – to secure the loan they need"
- Tom Denman-Molloy - Mansfield Building Society
Mansfield Building Society has announced that it has launched a new 5-year fixed rate mortgage, available up to 95% LTV, with affordability stressed at the pay rate to help overcome affordability challenges.
Affordability can be stressed on the pay rate of the product rather than the Society's Standard Variable Rate which allows for more generous loan sizes whilst also offering certainty of payments for the next five years.
The new product, aimed at first-time buyers, but also available to home movers includes a basic valuation, has no completion fee, and is available at a fixed rate of 5.99% until 14 February 2029.
Alongside the new product features, applicants can also benefit from a common sense and versatile approach to underwriting that includes extensive criteria, such as accepting gifted deposits, and no automated credit scoring.
Tom Denman-Molloy, Intermediary Sales Manager, Mansfield Building Society, says:
"As a mutual, Mansfield Building Society always wants to play a significant role in helping first-time buyers to take their first step onto the housing ladder. Affordability can often pose a challenge for this group of customers, especially now, with higher rates putting a squeeze on their borrowing power.
"By launching a 5-year fixed rate with affordability based on the pay rate, we are helping first-time buyers – and other high LTV customers – to secure the loan they need, whilst also giving them confidence that their mortgage rate won't increase in the next five years."