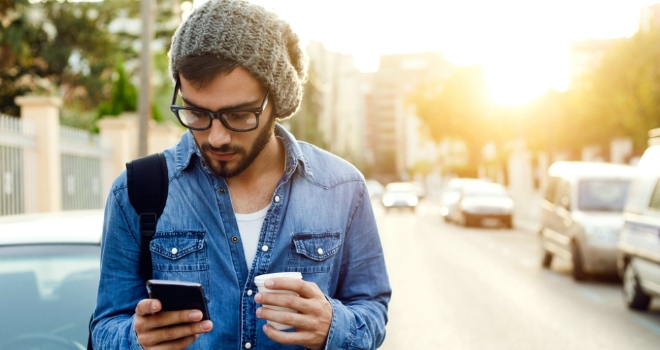 According to the firm's findings, communicating via text not only saves time and resources, but also meets the needs of modern tenants - many of whom prefer not to receive direct phone calls and has become popular with companies across all sectors since proving to be more effective than phone calls and emails.
According to a report from Mobilesquared, over 99% of all text messages are read by the recipient - and approximately 90% are read within three minutes of delivery.
Neil Cobbold, chief sales officer at PayProp, explains: "When it comes to chasing rent payments, it's clear text messaging has become one of the most effective methods of communication.
"Traditionally, agents have used letters and phone calls to remind tenants about outstanding payments. However, letters are very easily ignored, while younger generations are less likely to speak on the phone. Even if tenants delete texts, they are highly likely to read them before they do so. Having the information pop up with urgency can encourage them into action."
He adds that many renters now use mobile banking to pay their rent, either manually or by standing order.
Meeting the needs of modern renters
Recent research has also revealed that SMS messaging is the preferred communication channel for most renters. A survey by bill payment company PayPoint found that 57% of tenants were opposed to direct phone calls, with 62% preferring to receive texts instead.
Cobbold suggests: "It's important that agents take the preferences of renters into account. If rent is overdue, tenants are more likely to act if the agent reaches out using their preferred method of communication."
According to PayProp's recent report on the effects of COVID-19 on the UK lettings sector, 91% of tenants who received an e-mail or text message arrears reminder from the platform in August 2020 paid some or all of their debt within seven days.
Cobbold continues: "A record of text messages can further be kept and used as evidence further down the line if required.
"Of course, in the most serious cases, a phone call or in-person meeting may be needed. However, in the first instance, text messaging is an effective way of sending rent reminders."
Saving time and increasing efficiency
Text messaging also saves agents time, allowing them to focus on other parts of the business – particularly when they take advantage of the right PropTech to automate it.
When SMS rent and arrears reminders are automated, agents are not required to intervene until the problem becomes more serious - at which point a more personal involvement will be required.
He concludes: "Automating rent reminders is a simple way for agents to recover rent owed without taking up too much valuable time. If landlords receive a higher proportion of outstanding rent, agents can preserve their management fees - it's a win-win.
"This approach lets agents focus on more serious cases of arrears or non-payment of rent where text messaging has been ineffective."