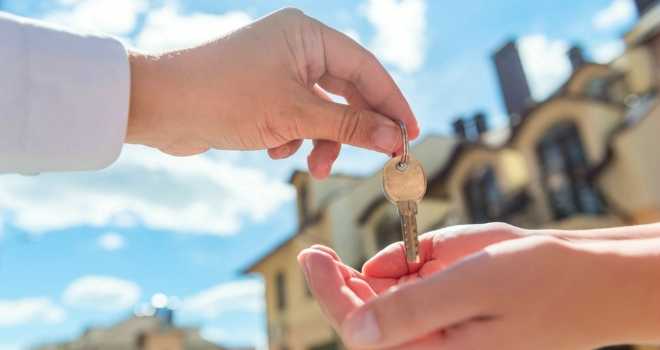 Franz Doerr, founder and CEO of flatfair, outlines what he thinks 2020 will mean for VC investors, proptech, renters and how payment technology will continue to be embraced by a variety of sectors.
Investment
With the recent election bringing much-needed clarity over the direction that the UK is heading in, investor confidence will only increase and we may see venture capital start to make much more concentrated bets in fewer companies but with larger investment amounts.
With ever-increasing asset price of mature companies, we will also see late-stage private equity investors invest already during the growth phase as they will need to identify tomorrow's winners earlier - competing with the traditional venture capital players.
The importance of venture capital can't be overstated. We're at a point where tech is capable of revolutionising every aspect of modern life, which means that regardless of dips in investor confidence, companies with top talent and a truly disruptive product will never struggle to raise as investors will always back companies they believe will be the future market leaders.
Backing is essential for all new businesses and we need investors to be willing to support up-and-comers. Countless ventures, including our own, have benefited from venture capital and show how quick and effective it can be when it backs innovators who are willing to take an idea and make it a reality.
Renting
A focus on service and seamlessness will be crucial in 2020, especially as more people renting for longer drives expectations up.
You can clearly see the development of renting as a service in the growing number of Build to Rent developments. These professionally managed schemes are designed with service at their core- whether its a 24/7 concierge at the front desk or the integration of technology throughout the experience, making everything from paying the rent to ordering a cab or changing a lightbulb an integrated and seamless service.
But rising rents, and the need to scrape together large upfront costs when moving are huge barriers that need addressing across the board regardless if you are a Build to Rent operator or a traditional landlord or agent. flatfair's cutting edge payment technology is helping to remove these barriers by making it possible for tenants to move in with their just debit card while providing unrivalled protection for landlords in the event of any damages.
Payment technology in Proptech
We have already seen the Government put forward proposals to improve the rental process for tenants, and technology needs to be at the heart of putting these ideas into practice. I expect to see demand for tech-driven solutions to only strengthen over the next few years, especially in the rental market where tenants' expectations are always rising for a seamless and hassle-free service. The key will be ensuring the process is streamlined for everyone involved - tenants, landlords and agents.
Real estate has for too long lagged behind other sectors in adopting tech-driven solutions and with such innovative companies successfully operating in the market, 2020 must be the year that the industry takes a leap forward and adopts innovation. Open banking, 5G, and many other advances have the potential to revolutionize property, whether that's by making renting fairer and more transparent or through harnessing big data to help make investors and operators make better-informed decisions.
One area that is driving change in proptech is the utilisation of open banking technology to provide the seamless experience that renters want. The updated Payments Services Directive (PSD2) initiative provides a framework for banks to adopt open banking policies.
Open banking is already being used to provide instant referencing for tenants, but the future applications will go much further. Banks will better understand their users, giving customers access to the right products when they need them. Users will also be able to seamlessly aggregate accounts between different banks, allowing them to take advantage of the best deals whilst keeping everything under control in one place. Payments will be able to be made instantly from tenants to landlords through the Open Banking API, eliminating the need for agents to hold clients funds in escrow, avoiding client money protection requirements.
Integration
We've already started to see the integration of payments into the consumer experience but I think 2020 will be the year this really starts to become commonplace.
Driving this will be the expectation for an increasingly seamless experience across all areas of life. Think back 20 years ago, and most people had a photo album, carried physical credit and debit cards and had a stack of CDs at home. All of those things can now be carried, and are ready to use on a mobile phone.
I think we'll see more and more places accepting payment directly in their apps, and allowing partnerships for budgeting tools, like challenger banks and saving apps that let you round up card payments to the nearest pound for either a charity or for your own savings. Clever companies will adapt to meet consumer demand for seamless simplicity.
Underpinning this is a super-competitive landscape making a keen focus on loyalty benefits crucial, whether via credit cards or directly from retailers or through the apps of payment providers, for all manner of businesses.
Trust and transparency
Ultimately, it will be trust and transparency that will be the real story of 2020. For too long real estate has been opaque, with an unsustainable divide between tenants, landlords, and agents. Across the sector, it will become increasingly clear that new technologies and new ways of doing business will allow for improved transparency.
This will drive increased investment, as start-ups and venture capital can communicate their business models more seamlessly. In the rental sector, we are on the verge of reorienting the relationship between tenants and landlords so that each can be confident in the other.
A huge part of this transformation will come from open banking, allowing a seamless experience thanks to openness and improved integration. Thanks to this technology, 2020 has the potential to be groundbreaking year in real estate and beyond.