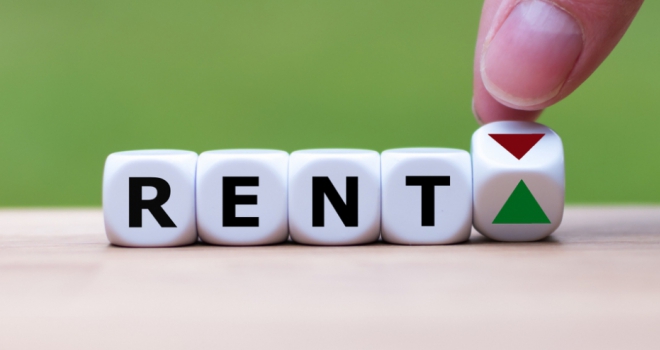 The latest figures released by Deposit Protection Service have revealed that UK tenants paid average monthly rents of £775 during Q1 2020, an increase of just £2 or 0.26% on the previous quarter.
According to the data, London remains the most expensive place in the UK to rent, with monthly rents unchanged from Q4 2019 at £1345, representing 42% of tenants average wages.
The figures cover the period immediately before the Covid-19 pandemic began to seriously disrupt life in England and Wales, and The DPS said that the next set of figures were likely to be affected by the UK's Government's advice that people should not move house and other policies, such as the prevention of evictions.
DPS figures show that outside the capital, average monthly rents for Q1 2020 were £679, a £7 (1.04%) increase since Q4 2019. The North-East remains the cheapest place to rent, with tenants paying £517 per month or 23% of their salaries during Q1 2020. Northern Ireland experienced the largest monthly fall (4.93%) in rents during the last quarter, from £548 to £521, it said.
Year-on-year (Q1 2019 to Q1 2020) rents across the UK increased by £18 (2.38%) from £757.
Rents for detached properties increased by £9 (0.9%) a month to £1,007 during Q1 2020 and rents for terraced properties decreased by £3 (-0.41%) a month to £725.
Across the UK, the annual average proportion of monthly wages spent on rent during Q1 2020 remained around 31%.
Matt Trevett, Managing Director at The DPS, said: "Despite the stability of the rental market over the past 12-18 months, it is likely we will see a very different pattern in Q2 2020 owing to the impact of coronavirus on landlords, letting agents and tenants although it is difficult to predict the long-term effect this will have on the industry.
"For example, some landlords are asking for advice on how to make a claim against a deposit if a tenant leaves without giving notice or how to perform check-in and check-out reports during the lockdown.
"Whether you are a tenant with sudden financial difficulties or a landlord facing changes to your income, we encourage you to communicate with one another as often as possible during this challenging time."
Paul Fryers, Managing Director, Zephyr Homeloans, adds: "Under the mortgage payment holiday scheme announced by the Chancellor on 17 March, eligible buy-to-let landlords may apply to defer their loan payments if they cannot make their mortgage obligations because their tenant is unable to pay rent as a result of coronavirus, causing financial hardship.
"Ongoing communication between landlord and lender is key to understanding each other's situations, and it is crucial that landlords, especially those with large portfolios, contact us so we can talk through the most appropriate solutions."