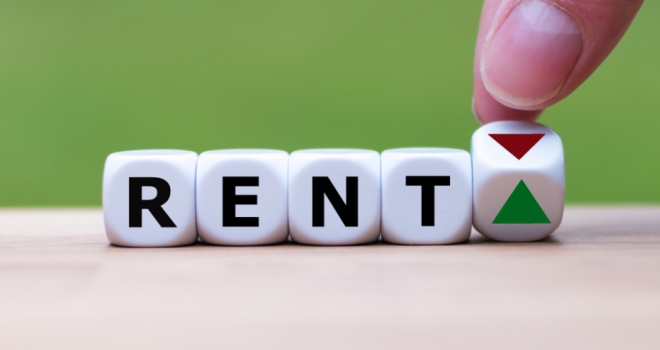 Newly released data from deposit replacement scheme, Ome, has revealed which parts of the rental market tenants are paying above the odds in when it comes to their initial rental deposit.
The firm compared their own data on the average rental deposit being paid by tenants in each region of England to the average deposit, based on the five-week rent cap, using rental price statistics from the Office for National Statistics.
The figures show that based on a five-week rental deposit, the average tenant in England should be paying £1,054 to secure their rental property. However, the good news is that Ome's data shows that the average deposit is -5.4% less than this; currently at £997.
Data shows that London is predictably home to the highest deposit. The average deposit currently sits at £1,855, with the South East, South West and East of England also home to a rental deposit above the £1,000 mark.
However, while London is the most expensive, Ome's data shows that tenants are paying below the average based on rental costs. According to ONS data, the average deposit in London based on five weeks' rent should be £2,055, with Ome's data showing the capital's tenants are paying -9.7% below this average.
The most significant difference is in Yorkshire and the Humber, where according to Ome, tenants are paying an average deposit of £644, -16.1% below the average for the region. The East Midlands also comes in -13.2% below the regional average, with an average tenancy deposit of £693, along with the North West (-5.6%) and the East of England (-5.5%).
Unfortunately, this isn't the case in every region. At a cap of five weeks' rent, the average tenancy deposit in the North East sits at £678. However, Ome's research shows that the average tenant is currently paying £826, a considerable increase of 21.9%.
In the South West, Ome's data shows the average tenant is paying £1,076; which is 5.4% above average. In the West Midlands (1.5%) and the South East (1.4%), the average deposit paid also exceeds the average based on average rental costs at the five-week rental cap.
Matthew Hooker, Co-founder of Ome, had this to say: "It's great to see that in the majority of English regions tenants are generally paying below average rental deposits, but unfortunately this isn't the case across the board.
"While London is still home to the highest deposit cost, this financial hurdle will be relative to each region. So while the average deposit being paid in the North East is still considerably lower than some regions, the fact it comes in 21.9% higher will mean the obstacle for those trying to secure rental property is higher than elsewhere around the country.
"The availability of deposit replacement schemes such as Ome helps to mitigate this initial barrier to renting and removes the cash flow issue by allowing tenants to pay smaller, monthly instalments. As a result, they can make their move within the rental sector while landlords and letting agents remain protected. A win, win for everyone involved."