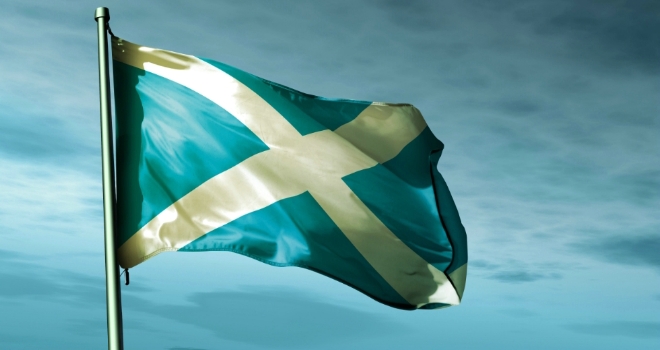 According to PayProp, this week's introduction of stricter regulation of letting agents in Scotland could be a sign of things to come in England.
Following on from the introduction of the Private Residential Tenancy in December, letting agents operating in Scotland will now be required to join a Register of Letting Agents, which will be maintained by Scottish Ministers.
In order to qualify for the register, agents will need to comply with a new Letting Agent Code of Practice and meet minimum training requirements.
Code of Practice could discourage rogues
As of January 31, Scottish agents are now required to comply with a comprehensive industry Code of Practice. Agents need to have written policies on a number of topics, including fees, terms of business, complaints, rent collection and end of tenancies.
On top of this, they are required to have written processes for identity checks, referencing, tenancy agreements, property management and more. Other stipulations include professional indemnity insurance, Client Money Protection and a separate client funds account.
Neil Cobbold, chief operating officer of PayProp in the UK, says: "The majority of agents will already have these processes and policies in place, but the new system requires them to have everything fully in order and in writing.
A Code of Practice ensures every agent is adhering to the same standards and the sheer depth of requirements should discourage any rogue or criminal agents from starting a new business."
Minimum training requirements can improve customer service
Before joining the Register of Letting Agents, firms will also need to make sure that all the relevant people in their business have appropriate training.
Every person directly concerned with managing and supervising day-to-day letting agency work will require training, unless they already have a relevant qualification.
Those registering may also be required to pass a 'fit and proper persons' test to determine whether they are eligible to carry out letting agency work.
Cobbold suggests: "The provision of additional training where required can be seen as a positive change for the rental sector in Scotland. No matter how experienced, if agents brush up on what is expected of them, this can contribute towards improving the overall customer service experience of tenants and landlords."
Enforcement is key to success of Register of Letting Agents
Once agents have complied with the Code of Practice and met minimum training requirements, they will be eligible for inclusion on the Register of Letting Agents.
All letting agents will need to join the register by September 2018. Those who are not on the register and carry out agency work after this date could be fined up to £50,000 and handed a custodial sentence.
Cobbold explains: "The severity of the punishments for non-compliance shows that the introduction of the register is being taken seriously. However, it's the enforcement of membership before the stated deadline which could determine its success. If membership of the register is low come September, it could lose credibility and potentially undermine the wider regulation framework being introduced."
Could this system be rolled out in England?
As has happened before, the new system in Scotland could be a precursor to similar regulations being introduced in England.
The most significant example is a ban on letting agent fees - introduced in Scotland in 2012 and set to be introduced in England by spring 2019 at the earliest.
Cobbold says: "If this new system is successful in Scotland, there's no reason why similar rules can't be introduced in other parts of the UK. It's unlikely these changes will trickle down for a while yet, but it'll still be beneficial for agents in England to monitor their progress."
Cobbold points out that the new Scottish system is similar to a number of proposals put forward by Sajid Javid at the Conservative Party Conference in October. These included agents complying with minimum training requirements and an industry code of conduct.
He concludes: "It's clear the English government is also looking to regulate letting agents more closely, and it's surprising that there's been no further mention of these specific proposals since they were put forward several months ago"