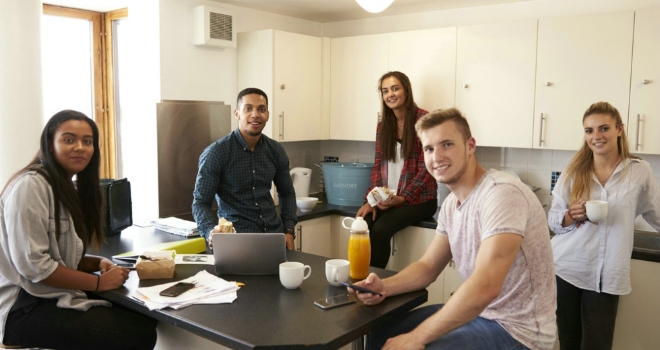 Newly released research has shown that, this year, there has been a record surge in Purpose-built student accommodation, with the sector growing by 5.3% across the UK.
The research by student property platform, StuRents, revealed that the growth equates to more than 34,000 new beds coming to the UK market.
With a considerable supply pipeline of 120,000 beds either approved or awaiting approval, it is expected that by the end of 2020, the number of PBSA beds will surpass university-supplied accommodation for the first time to date – which comes at a timely moment as the 18-year old population is set to rebound next year. However, this has also raised concerns about the oversupply of PBSA in certain local markets such as Plymouth, Newcastle-upon-Tyne and Cardiff. More positively, some locations are witnessing a dramatic fall in planning applications as investors seek the next development opportunity.
The research also revealed that Houses in Multiple Occupation (HMOs) still dominate the student accommodation sector – equating to at least 56.1% of all beds – with average advertised rents increasing by 6% to £97 in 2019. In the PBSA sector, rents increased by 1.9% to £169pppw.
Richard Ward, Head of Research at StuRents, commented: "The student accommodation market is shifting and there is no doubt that the Purpose-Built Student Accommodation sector is soaring to frothy heights. With record growth in the past 12 months, the current pipeline is set to break records, outstripping university supplied accommodation for the first time. In the short term, some locations may suffer from oversupply, however, this is likely to change as the 18-year old demographic recovers from a recent dip.
The expanding UK PBSA sector, which to date has centred on the largest student cities, has the potential of altering the market further, challenging HMOs' dominance over smaller cities and university towns. With regional differences becoming starker and some markets beginning to mature, affordability and operational efficiency are the new battleground."
Anthony Hart, Partner, Residential Investment & Student Housing at Allsop, added: "While 2019 is a watershed moment for the student accommodation sector delivering one of highest levels of transaction volumes, investor appetite has not been consistent. Changing market fundamentals means that a single broad investment strategy cannot be replicated in different UK locations.
As students both domestically and internationally are investing more and more in their education, investors' interests are still being piqued by the very best locations at renowned institutions, which doesn't only include Russell Group universities. Opportunities still remain; regional centres continue to perform well and the appetite in London remains relentless due to burgeoning demand created by a lack of beds and stringent planning conditions."