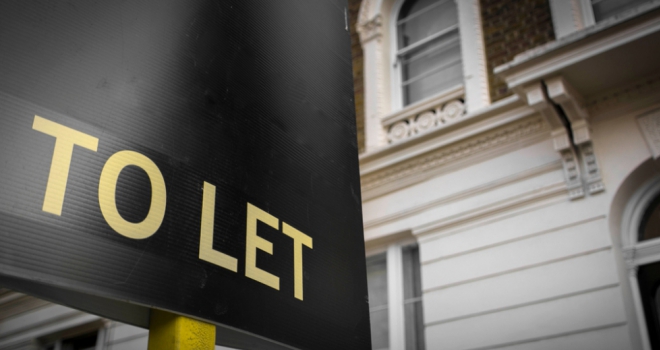 UK rental guarantor service, Housing Hand, shares its insights into the latest shifts in the UK rental sector after observing a number of growing trends, including pressure from several areas that are impacting individual landlords.
Terry Mason, Group Operations Director, Housing Hand, comments: "We're seeing a deepening of the division in the rental market between smaller, private landlords and the larger, institutional players at the moment. Individual landlords are facing tough decisions around whether to stay in the sector, with increased regulation and higher overheads pushing many towards selling up. At the same time, the market is becoming more competitive, driven by ambitious advances from the BtR and PBSA sectors. For many individual landlords, the pressure is making their situation untenable."
Landlords were already feeling the bite of increased policy interference resulting in reduced profitability back in 2019, when numbers hit a seven-year low, at a total of 2.66 million UK landlords. Figures produced by HMRC in 2021 put the figure at 2.65 million, with numbers having dwindled a little further.
According to Capital Economics, that situation could worsen dramatically over the coming decade. Managing Economist Andrew Evans has pointed to "a series of policy changes" as having the potential to trigger a fall in the supply of over half a million rental properties over the next ten years. Not good news when the company forecasts that the private rented sector needs to increase its supply of homes by 227,000 per year to meet growing demand from renters.
One of the policy changes that has the potential to drive landlords away from the rental sector is the change in Energy Performance Certificate (EPC) regulations. All new tenancies from 2025 (and all existing tenancies from 2028) will require landlords to achieve an EPC rating of C or above before they can rent a property out. Great news for the environment, but not so much for the rental sector. According to a survey by The Mortgage Works, 52% of landlords impacted by the EPC regulations have thought about selling some or all of their properties. Inability to complete the work and inability to finance it were their main concerns.
Terry adds: "On top of taxation changes in recent years and now the EPC requirements, landlords are also dealing with further government regulations and initiatives coming into play regarding right to rent and identification protocols. Letting agents are coming under pressure here too, with many having largely absorbed those additional costs rather than pass them on. This means that margins are thinner. Maintaining volumes to counteract this appears to be the name of the game at present."
While many landlords are considering their future involvement in the rental sector, Build to Rent operators and PBSA providers seem far more certain of their position, according to Housing Hand's experience. Many PBSA providers are seeing better occupancy rates, though with some regional variations. Lessons learned from Covid also mean that many are currently focused on managing their risks and costs more effectively. Housing Hand is working with a number of providers in respect of this, helping many to reconsider their risk profile and establish higher yields by offloading risk balanced with returns. The company is also working with select Built to Rent providers to manage the risk/return equation as well.
What are tenants doing in the midst of all of this? Hoping, for the most part, according to Housing Hand.
Terry concludes: "Affordability is causing many tenants to stay in place and hope that landlords won't push rents up due to the attraction of continuous occupancy, rather than risking void periods. However, hope is hardly a sound long-term strategy. We're seeing other tenants considering relocation at the moment but many are facing cash challenges when it comes to deposits, transitions and transfer costs. The squeeze from increased utility costs and the overall higher cost of living is not helping either tenants or landlords right now. There are likely to be a few bumps in the road ahead."