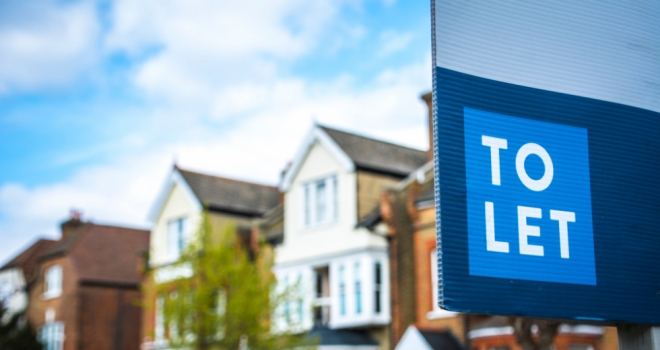 With arguably one of the most challenging 8 months on record for the UK property market, you can be forgiven for presuming that sentiment is low amongst landlords and the lettings sector.
Interestingly, you'd be wrong there.
Newly released data from Goodlord paints a very different picture. A survey of over 350 lettings professionals has revealed that optimism is higher than pre-pandemic levels, with a huge 80% feeling positive about the future.
Looking ahead with confidence
Property professionals are feeling more optimistic about the lettings sector than they were at the outset of 2020, despite the challenges of COVID-19. An overwhelming majority - 80% - said that they felt "positive" about the future of the lettings industry, an increase of almost 50% since the beginning of the year (following a Goodlord survey of agents in January). Only 1% said they felt 'very pessimistic'.
Over half of respondents (53%) also said they felt "very positive" about the future of their own agency.
84% of respondents said that they were confident their own businesses had the financial resources to continue operating for the foreseeable future, with only 3% of respondents saying they were either unconfident or didn't know.
COVID-19, Brexit and lettings
Despite a positive outlook amongst the majority of agents, 47% of respondents still cited the ongoing impact of the pandemic as their biggest worry.
Two-thirds of survey respondents said that arrears had increased as a direct result of Covid-19. Half of these said that arrears had increased by up to 10%. 6% of respondents said that arrears had increased by over 30%.
Coronavirus related concerns now dwarf Brexit, which 20% of property professionals said was a concern in our survey at the outset of 2020. Fears about leaving the EU have faded almost into oblivion; with only 2% citing it as their main concern, despite the fast-approaching deadline and prospect of a No Deal.
Compliance remains a headache
Legislation and compliance is still a significant concern for property professionals, with a third of respondents naming this as their biggest concern.
Property professionals find compliance the most challenging part of the lettings process, with almost half of survey respondents describing it as "difficult". This was slightly ahead of property management, which 43% of respondents considered difficult. Check out and managing void periods were also described as difficult by almost a third of respondents.
A quarter of respondents who described pre-tenancy administration as "difficult" said that reducing administration time was a key priority for them for the remainder of 2020.
Professionals turn to tech
Sentiment towards technology has improved significantly since the onset of the pandemic, with 87% now saying technology is a force for good, up from 71% at the beginning of the year.
Over half of the respondents said that technology and automation would be accelerated in their businesses as a direct result of Covid-19. A fifth of businesses would look to reduce the size of their workforce in line with this.
Almost a third of respondents said that, although automation would remain similar to the pre-Covid-19 environment, they would prioritise technology that enabled either workforce reductions or remote working.
Tom Mundy, Goodlord COO, comments:
"We've always known that the lettings industry and those working in it are incredibly resilient. But the last 6 months have proved that they can weather the most intense of storms. After a full industry shut-down, followed by an unprecedented period of demand, the market is demonstrating the strength of its foundation.
"And whilst concerns remain in the market - from compliance to COVID complications - optimism remains very high and industry professionals are feeling confident about the future. It's also clear that technology has played a pivotal role for the industry during this period, with sentiment towards tech up significantly since lockdown. This is one of the long-term changes that the pandemic appears to have accelerated."