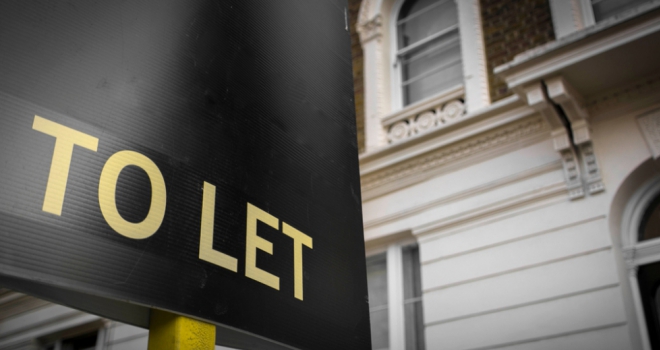 The UK's largest protector of deposits, which safeguards 1.8m rent securities, says that average rents now stand at £849 a month: a £15 (1.80%) increase on £834 in Q4 2021, and a £49 (6.13%) increase on £800 in Q1 2021.
According to the organisation's quarterly Rent Index, London rents have risen the most in value, increasing £34 (2.46%) on Q4 2021 and £90 (6.79%) since Q1 2021. The report also describes how flats saw the largest quarterly rise in rents during Q1 2022 — a first for the property category since the start of the coronavirus pandemic, with rents rising £16 (1.89%) to £863.
A survey by the organisation during Q1 2022 also highlights how 15% of tenants who responded paid more than advertised rents to secure their property.
Matt Trevett, Managing Director at The DPS, said: "Consistent quarterly rent rises – coupled with survey results that suggest that a proportion of tenants are overpaying to secure a property – underline the current intense demand for, and tight supply of, rental homes in the UK.
"Rents in London are also rebounding strongly, with average rents for flats in the capital increasing by £111 or just under nine per cent during the past twelve months – more than three times the falls seen during 2020, when tenants perhaps sought out more spacious homes outside of the Capital.
"Accelerating rents for flats could signal the beginning of the end of the pandemic trend of renters leaving cities."
Of the 15% of DPS tenant customers who overpaid rents to assure themselves of a rental property:
· 43% said they were 'desperate to secure a property'
· 26% said there was 'nothing else available'
· 11% said that the agent has asked them for a 'best offer'
· 11% said they overpaid because they loved the property
· 9% did not give a reason for the over-payment, said the organisation
Paul Fryers, Managing Director of Zephyr Homeloans, said: "The squeeze on rental stock is also impacting landlords, who are increasingly looking further afield to secure a suitable rental property.
"Recently we've seen landlords looking to Northern cities such as Manchester and Liverpool, which are the subject of recent Government investment and where more landlords believe they may find healthier yields."