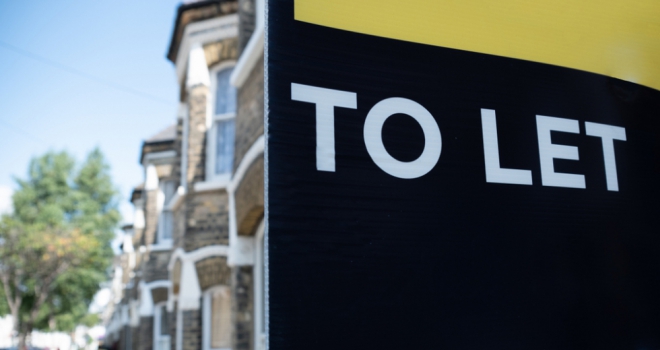 Newly released figures from lettings management platform, Howsy, have shown that landlords have seen the profitability of their investments shrink by 17% since last year, largely due to the financial impact of the coronavirus crisis.
The research shows that the actual cost of being a landlord still requires 65% of the average buy-to-let income when accounting for void periods, mortgage interest, management fees and maintenance.
Initial Investment Costs Down -23%
The initial cost of Stamp Duty Land Tax has fallen by -26% as a result of the recently announced stamp duty holiday. This reduced cost of £4,957, coupled with the average tenant finding fee of £827, means the initial price of investing in a buy-to-let has dropped -23% year on year to £5,784.
Ongoing Buy-to-Let Costs Down -10%
There has also been a -10% reduction in the ongoing costs of running a buy-to-let property.
The average landlord experiences 23.75 days of void periods a year, reducing their rental income by £538 on an annual basis. This is a marginal jump on the £535 it cost them a year ago. Agency management fees have also increased by 2% since last year, now costing an average of £992 a year.
However, favourable mortgage rates have seen the interest paid on money borrowed drop by -10% in the last year, and the 73% of landlords that buy with a mortgage are now paying out £6,232 in annual interest, compared to £6,921 a year ago.
The average annual maintenance and repair bill for a buy-to-let has also dropped -20% year on year, currently £1,652.
All in all, the ongoing running costs of buy-to-let averages £9,414 per year. A sizeable sum, but one that has reduced by as much as -10% when compared to last year.
In a worst-case scenario, UK landlords may also find themselves forced to stump up for additional unforeseen costs, such as the legal process to evict a tenant. While this doesn't happen to everyone, there is a one in 500 chance that you will have to pay for bailiffs to evict a tenant from your property.
Buy-to-Let Income Down -13%
While initial and ongoing costs have dropped, so too has the profitability of buy-to-let investments.
The average rental yield is now 5%, and landlords have enjoyed a 2% increase in annual rental income.
However, there has also been a decrease in the average rate of bricks and mortar capital appreciation over the last ten years, down from 4.70% the previous year to 3.81% a year currently. This means the value of a buy-to-let property has only increased by an average of £6,296 this year compared to £8,614 last year.
With both capital appreciation and annual rental income considered, the average buy-to-let is bringing an overall return of £14,564, a -13% decrease on the £16,726 seen last year.
What's Left
Taking start-up costs and unforeseen events out of the equation, once the average UK landlord has paid the ongoing costs associated with a buy-to-let property on an annual basis, they're left with a profit of £5,150. These ongoings costs account for 65% of their buy-to-let income, and as a result, overall B2L profitability has fallen by -17% in the last year.
Calum Brannan, founder and CEO of Howsy, had this to say: "It's great to see that the government has finally provided landlords with a momentary financial reprieve in the form of a stamp duty reduction.
"However, our research shows that overall, buy-to-let profitability is still down year on year, and more must be done to help stimulate the backbone of the rental market.
"Of course, bricks and mortar remain a very sound investment, and in many pockets of the market, the return is far higher than that of the average landlord. But we need to do more to encourage landlords to return to the market at all tiers and in all areas to meet the massive demand from tenants for rental homes.
"Luckily today, the integration of technology into the lettings space means there are ways to increase profit margins. Online lettings platforms allow for a much more affordable management fee with greater accessibility. While additional products such as Howsy Protect not only provide a guaranteed source of rental income, but they also protect against unforeseen damages to your investment, as well as providing additional peace of mind with appliance cover, home emergency and boiler cover, plus much more."