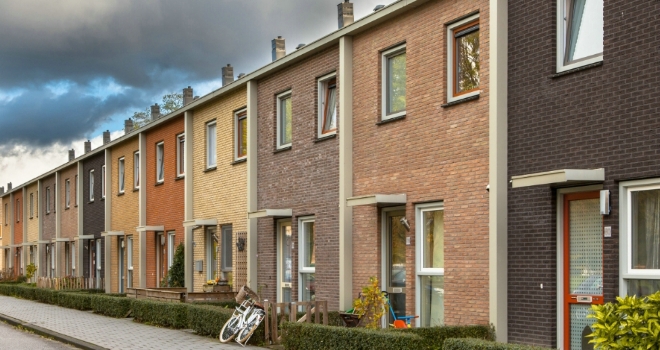 ""
The 'Right to Buy' giveaway in the late 1980s ended up with nearly two million social homes being taken out of the system – and considering the current council house waiting list is around 1.6 million – that's a lot of homes to have sold at a 'discount'.
Across the course of 12 blogs, I thought it would be useful to sum up some of the key housing policies which are being proposed, or being discussed as we speak. This is the sixth in the series.
And, ironically (talk about unintended consequences!) it is estimated that 35% of these homes are now owned by Buy to Let landlords, renting them to people at a higher price than would have been available if the homes had remained in the social sector, with one generation benefiting from 'free money' through the Right to Buy discount.

The 'Right to Buy' is a real giveaway and appears not to have done much but temporarily increase home ownership which is now slipping back. The current rules allow buyers to secure discounts up to £77,000 across England and to £102,700 and the only restriction seems to be that you may have to repay 'some or all your discount if you sell your home within 5 years.' If you are interested in the Right to Buy and any discounts, there is an on-line 'Right to Buy calculator' .

The theory behind Right to Buy is that the money secured from selling the properties in the first place is re-invested into building new homes. But according to a report from the Guardian, since the new discounts were introduced in 2012: "5,944 local authority homes were sold in the first year and only 3,634 replacement homes are complete or on their way". And the discounts are so high – up to 70% - that the money received is often not anywhere near enough to cover the cost of building a new home.
In Scotland, as they are now in charge of their own housing policy, they have, sensibly it seems, decided to end the idea of Right to Buy. So via the Housing (Scotland) Bill which became an Act on 1st August 2014, the Right to Buy will now finish in Scotland on 1st August 2016, so any existing tenant will need to have completed their purchase by 31st July 2016.

And as David Orr, chief executive of the National Housing Federation, the trade body for Housing Associations, claims "despite the government's promise that the new rules for RTB would deliver one new home for every one sold, in fact [we] are building less than one new for every 7 sold" and as he rightly points out "we have a government that is imposing large cuts in public support for people on low incomes who rent but is happy to see ever larger public subsidies being given to people a bit better off to help them to buy. And these are huge subsidies. Where else will the state in practice gift you up to £100,000 to buy an asset?".
On the other hand, many of the properties sold under Right to Buy needed modernising and if retained they would cost the taxpayer money to renovate and bring up to a reasonable standard. This is why when bought and then sold by tenants, many landlords find them attractive as they too can buy at a discount, renovate and then let at a profit.
Policy wise, the Liberal Democrats have announced that they would allow councils the power to stop Right to Buy in their area and with 1.6 million people on Council Waiting lists and the desperate need for more social homes, not less, the Right to Buy policy surely must end in the next parliament, whoever ends up in power.