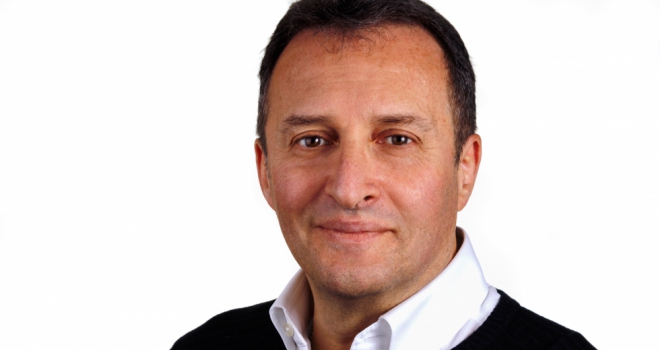 We caught up with Marc Trup, founder and CEO of cloud-based property management platform, Arthur Online.
PR: How did you get into the property industry?
MT: In 1998 I decided to sell my business and start investing in property. Property seemed like a good fit for me because I have always been interested in the idea of buying to let, and at the time it promised a very good return on investment.
It was actually when I was running my own portfolio that I came up with the idea for Arthur Online. When I found myself really occupied in managing my portfolio, I knew there had to be an easier way to manage properties, the options available at the time didn't cut it for me, so I decided to create a solution.
My partners and I created Arthur Online to make our lives easier, but now it's great to know that we're making other people's lives easier too! The software truly is revolutionary; without it I wouldn't be able to run my portfolio on my own, at the same time as running Arthur Online.
PR: How does Arthur Online differ from its competitors?
MT: Our biggest vision for Arthur Online was to provide a management software which has full functionality on the phone with our apps. We are very proud that we have been able to achieve this, and we are also very proud of all our integrations. Together these have made Arthur Online the first one-stop-shop for property managers and all other stakeholders. Arthur Online was actually the first product available on the market to connect all the interested parties within one platform.
Aside from its functionality, I think what distinguishes Arthur Online among all other management software is our amazing customer support and our passion for the software we provide. Our team are customer-facing and happy to talk. We have an online chat service, open six days a week, where clients can message members of our team with any queries they may have.
We have a first response rate of under five minutes on average, so that our clients are never left waiting for an answer. We are also available five days a week via telephone, run training days for our clients and we also offer free shared screen tutorials of our software. No other competitor company offers such a diverse network for their clients.
PR: Has the current difficult political climate and uncertainty surrounding Brexit impacted the business in any way?
MT: Fortunately, Brexit hasn't impacted the business in any way. However there definitely has been a significant impact on the property industry as a whole. With the future of the market hard to predict, investors, particularly those overseas, have been a lot more cautious. London has been particularly affected, with many buyers being put off making offers on homes prior to a deal being made. But as a whole the UK has remained strong. It seems that investors have changed tactics, choosing to invest in the North of England rather than in the usually competitively-priced South East.
PR: What advice would you give new landlords entering the sector in 2019?
MT: For those looking at entering the sector, my advice would be, be very careful. A lot has changed in the property sector within the last couple of years. Before you invest, I would urge you to be aware of new rules and regulations around tenants, such changes to HMO licensing, so that you aren't breaking any laws.
PR: What are your predictions for the market over the next 12 months?
MT: I think it depends on the uncertainty around Brexit. If we know where it's going, the property market can prepare for whatever the outcome. I guess we'll just have to wait and see what the future holds. I do however believe that, despite new rules and regulations, property will remain a good investment with high returns.
PR: If you could read one property related headline during 2019 what would it be?
MT: Ideally, I would love to read something about 'reductions in stamp duty.' While the 2018 Autumn budget announced the abolition of stamp duty for first time buyers, little concessions have been made for those who have already established themselves in the housing market. After the rough year landlords have had it would be great to receive some positive news!