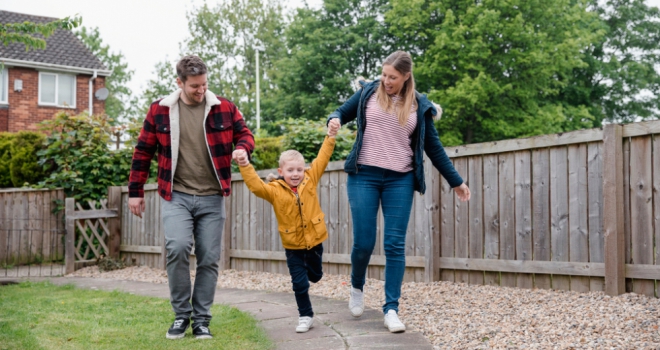 As a nation, we have always been green-fingered. However, in this partially-post-Covid world, gardens have become almost more important than our inside space.
Amanda Ake of Stacks Property Search, discusses what gardens now mean to the average UK homeowner.
"Outdoors entertaining has become the norm, and the three months of lockdown has made property owners aware of just how versatile they need their outside space to be – and it's not all about vast quantities of space.
"Property buyers should assess outside space carefully. The ideal arrangement is to have several different areas of the garden for varying situations and conditions. The sunny spot for an early evening drink a deux; the large entertaining area that can seat six or more people socially distanced; provision for shade when it's too hot, shelter when it's wet, and warmth when the temperature starts to drop.
"A veranda is an incredibly flexible and wonderful thing. Close to the house, it's fantastic for easy entertaining, and its inside/outside nature means that there are actually very few days of the year when it can't be used – especially if it's well equipped with lighting, some degree of heating even if that's just in the shape of chimeneas, and plenty of comfy cushions and blankets for guests.
"In the absence of a veranda, look at the available space to see if you can create some shelter that goes a step or two beyond a large parasol. A pergola with a dense vine growing over the top is almost waterproof; a cleverly rigged sail is practical and looks more organic than an umbrella; and gazebos come in all shapes, sizes and materials. Gardens with interesting shapes can be much more useful in this respect than a large square space. Corners can be made virtually windproof and easy to cover, and you can create different areas to separate different groups – especially useful if you have young children or teenagers.
"The more you use your outside space, the more kit you'll acquire, so assess the garden for useful areas to build in storage – for garden tools, cushions, blankets, barbecue kit, gazebo covers, outside candles and lights, kiln dried logs for fire pits….the list goes on and on.
"Size really isn't the most important thing about a garden. Aspect is vital, useful space close to the house, mature trees are a huge bonus, and areas that can be 'hidden' are valuable. Even for small gardens access without having to go through the house is preferable. Gardens and slopes can be tricky, but can also provide plenty of interest and separate areas, but terracing will be essential if you are to make useful outside 'rooms'. Make sure you budget carefully – terracing can be expensive.
"Lockdown has turned a whole generation into keen vegetable growers, and once you've started it's hard to stop. Small scale vegetable growing can be achieved in planters and pots, and if you choose your produce carefully can add to the look of your overall planting. But if you want to go for larger-scale production, consider where the patch will be and how that works practically and aesthetically.
"Historically, a desire for extra accommodation has led to many buyers looking at garden space as a potential for extending the property. We are seeing a trend for buyers more inclined to add outside rooms – covered areas supplied with utilities and comfort, maybe some cooking facilities, but with one or two open sides.
"Property buyers should not be afraid to look at gardens as blank canvases. If the size, aspect and position works, but existing structures and arrangements don't suit, start again from scratch. The big benefit is that rearranging garden space tends to be much less expensive than changing internal space."