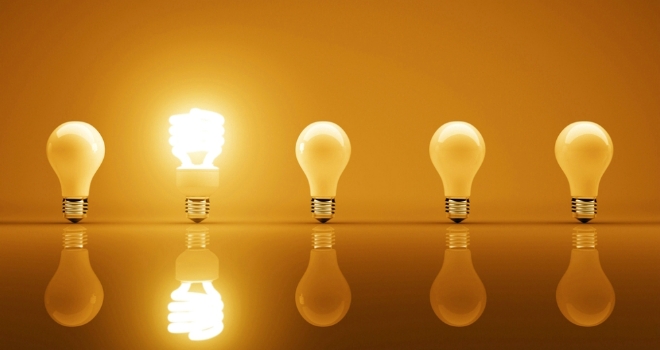 "In 2017, a 'Passivhaus', 'zero carbon house', or even an 'eco' house is hard to find and is still considered big news"
Many people would like to buy an eco home, but with such a small supply it's practically impossible to insist on it being a must-have.
According to Louise Ridings of Stacks Property Search, retro fitting a property isn't cost efficient, and buyers' principles are eroded by the impact on their pocket. So how can eco-warrior property buyers take a stand that isn't going to be financially crippling?
Louise had this to say: "When the requirement for EPCs became law for those selling a property nearly a decade ago, they were largely ignored by buyers.
Today, as householders find it increasingly challenging to meet household bills, and with fossil fuels declining, the little graph on the back of property particulars receives a great deal more attention.
While we might expect period houses that haven't been refurbished for decades to perform badly on their EPCs, we could be forgiven for thinking that new homes should get full marks. Graded A-G, where A is 'energy efficient and well-insulated' and G is wind rattling and draughty, a quick assessment of most new homes show that an A rating is unusual.
In the 2011 budget, the coalition government confirmed the commitment that from 2016 all new homes would be 'zero carbon', but the definition was somewhat woolly, and the commitment was dropped before the deadline. The government recognises that the construction industry needs to employ eco-friendly methods and green specifications, but the process seems to be beyond slow.
Now, in 2017, a 'Passivhaus', 'zero carbon house', or even an 'eco' house is hard to find and is still considered big news. In 2015 Cardiff University set about proving that building energy efficient houses should not only be possible, but affordable. It took them just 16 weeks to build the property near Bridgend that cost £1,000 per square metre, and was said to export more energy to the grid than it used (carbon positive).
Gusto Homes is one developer who is building quality houses with eco features, and their development The Edge near Lincoln is particularly innovative. The houses (that come with come with communal allotments, tennis courts and acres of woodland) are said to cost less than £1 a day to run. There are two houses left in the first phase of the development which has proved to be extremely popular. Phase two of eleven properties is due to start this year, and there are more eco houses planned for Collingham in Nottinghamshire in the future.
Stacks has some top tips for finding your eco home
1. Make it clear to estate agents that this is important to you, so they'll flag anything that is remotely environmentally friendly.
2. Use property search engines that allow you to use keywords, and trial a range of phrases such as 'eco', 'energy efficient' 'environmentally friendly', 'Passivhaus', etc.
3. Pay forensic attention to EPCs, not just the little coloured chart, but the back-up information too. The 'potential' figure is important, as you may be able to make fairly simple changes that will bring up the percentage.
4. Sometimes eco-homes have an over modern look – it was historically a habit of architects to make eco-houses look radical, although the tendency is declining now. Don't let the appearance put you off!
5. Don't allow your determination to buy an eco-house to persuade you to buy in the wrong location.
6. Consider building your own. Finding a plot and starting from scratch is a daunting task, but gives you a great opportunity to incorporate as much eco-friendliness as you choose. But a good compromise is to buy a property with plenty of scope for extending, and incorporate energy efficiency into the additional build.