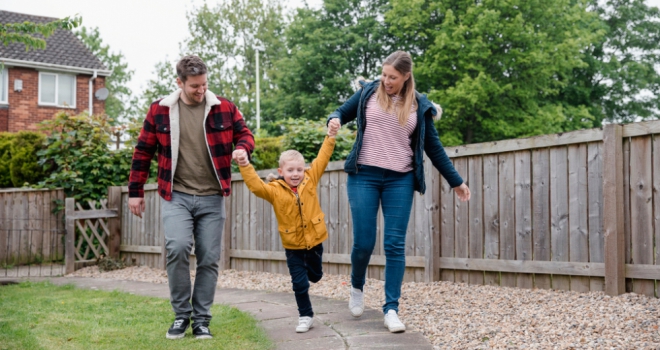 According to newly released figures from property rental app, Movebubble, fears of a second spike of Covid-19 arriving have seen a growing appetite for properties with a garden - with searches rising 193%.
Data from over 700,000 users of the app have also revealed that interest in terraces has leapt 204%, shining a light on the value of fresh air and Vitamin D.
Further reflecting this greater appreciation of the outdoors, demand for mobility, sparked by fear of catching coronavirus on public transport, has seen demand for properties with bike storage up 1500% since mid-March.
Aidan Rushby, CEO of Movebubble, commented: "We have noticed a seismic shift in rental behaviour, with a readiness to adopt new ways of moving by using mobile and video technology.
"Since the lockdown came into effect, not only have we seen behaviour rapidly adapting to video viewings – but we can also see a pattern of desires coming to light in the search for a new home."
But it isn't just our living situation which we are looking to upgrade. The shock of coronavirus sweeping the world has forced us into a total re-evaluation of our lives from top to bottom.
According to an independent study, 34% of Britons have re-evaluated their lives during the lockdown and plan to make dramatic changes when things return to something close to normal.
The research carried out between 13th and 15th May 2020 has found that nine long weeks cooped up at home has given the population plenty of time to think deeply about our hopes, dreams, careers, lifestyles and relationships, post-coronavirus.
20% of respondents vowed to commit to a 'life reboot', with 11% admitting they plan to change jobs to seek something more 'meaningful'. 20% also plan to exercise more regularly and learn a new language.
After months of queuing in a single file to do the weekly supermarket shop, 12% of those who took part in the 1000 study said they would adopt 'A Good Life' approach and grow their own fruit and veg.
With borders closed, 18% said they plan to travel more often when tourism regulations are relaxed and 17% pledged they would pursue their passion from now on - whether that be work or otherwise.
It also seems a sizable percentage [15%] will emerge as a 'new me' following a post virus makeover which will involve a different hairstyle or a different 'look'.
In addition, 4% said they would uproot and move to a new city, whereas 20% declared they had re-evaluated their relationships with their partner, friends and family.
But on a positive note, around 6% of respondents admitted they enjoyed the community spirit generated within the block or area they live in during the Coronavirus crisis.
Aidan Rushby, added: "The shock of coronavirus sweeping the globe has forced us into a total re-evaluation of our lives from top to bottom.
"Over the past 18 months, we have recorded a 1300% increase in renters showing intent to virtually view or transact online. The Covid-19 pandemic has accelerated this change in consumer behaviour dramatically.
"Our internal data shows evident post-Corona trends in property priorities - with an overwhelming desire in renters wanting open spaces, fresh air and nature."