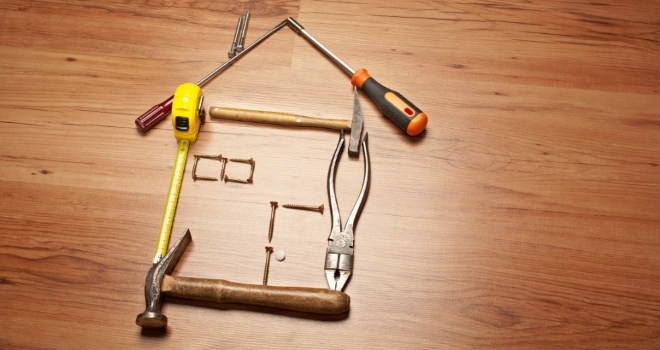 ""
New research from Sainsbury's Bank has found that people in the UK have collectively spent over £22bn on DIY projects in their homes over the past 12 months.
The findings reveal that four out of five adults (79%) have carried out at least one DIY project in the past year, from repainting floorboards, putting up a shelf, to major renovation projects like converting the attic. Those who have carried out DIY in the last year say they've spent £1,085 each.
The survey also reveals that two in three (66%) adults plan to undertake some form of DIY in the coming year. The garden is the most popular area of the home earmarked for DIY in the next 12 months, followed by the bedroom and then the kitchen.
DIY projects planned for the next year
| | |
| --- | --- |
| Room / area of house | Percentage of adults planning to undertake some form of DIY here in the next 12 months |
| Back garden | 26% |
| Bedroom | 25% |
| Kitchen | 22% |
| Bathroom | 20% |
| Living room | 20% |
| Drive / front garden | 13% |
| Property exterior e.g. roof or windows | 8% |
| Dining room | 7% |
| Communal areas and stairs | 5% |
| Study | 3% |
| Basement or attic | 3% |
| Other | 2% |
Simon Ranson, Head of Banking at Sainsbury's Bank said: "Whether you're painting, wallpapering or tiling, the cost of DIY projects can soon add up; a credit card offering no interest on purchases is a good way to spread the cost, keeping within your monthly budget."