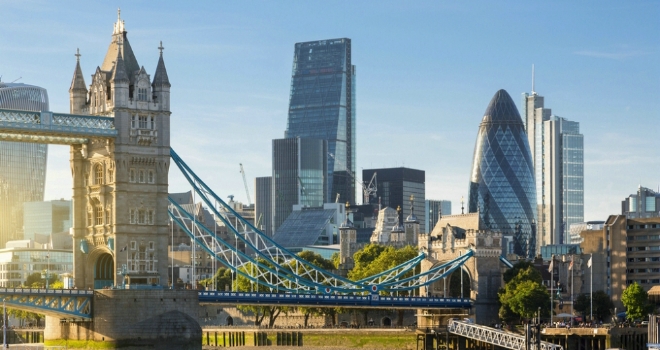 A combination of rising rents and capital values means total returns in prime central London are set improve, according to Knight Frank data.
Average rents in prime central London fell 2.2% year-on-year in December, which was the most modest decline recorded in 21 months. Average rental values for existing homes have been falling year-on-year for more than two years due to rising supply but the pattern is now reversing.
A large spike in new lettings properties in the middle of last year, which followed the introduction of the additional rate of stamp duty in April 2016, was one of the factors behind the increase. The other key reason has been a growing number of 'accidental landlords', a group of would-be vendors who are waiting for more pricing certainty before they return to the sales market.
The rate of new lettings properties coming onto the market has slowed. Indeed, November was the first month in 2017 that recorded a year-to-date decline in the number of new lettings properties placed on the market, with a fall of 1.2%.
Demand remained stronger than last year, which will also underpin rental value growth. There was a 19% rise in viewings between January and November 2017 compared to 2016. The number of tenancies agreed rose 14% over the same period while there were 17% more new prospective tenants registering.
From an investor perspective, in a world of low returns, the prime central London lettings market became a comparatively more attractive asset class in 2017.
Although extra taxes have given landlords pause for thought in recent years, this has come against the backdrop of rental values that are bottoming out.
The current average gross yield in prime central London is 3.2%. This is higher than the risk-free rate of a 10-year UK government bond, which was yielding approximately 1.2% in mid-December. Indeed the spread between the two is high by historic standards.
Knight Frank says this trend looks set to continue which, combined with bottoming out sales values, will boost total returns. Despite the fact that UK inflation rose to 3.1% in December, there is no immediate likelihood of a rate rise. Indeed, subject to the usual caveats, the Bank of England expects the base rate to be 1% in 2020, which is still ultra-low by historical standards.