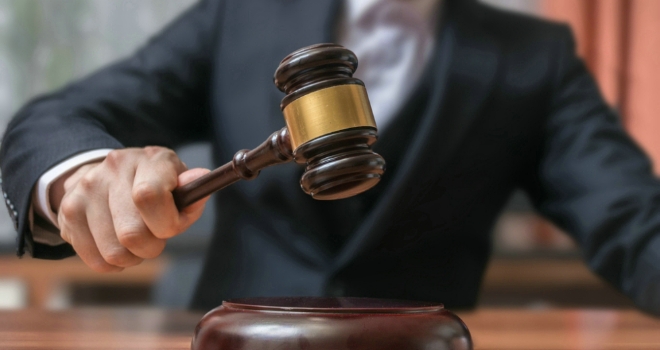 Buying property at auction can be lucrative for property investors and a number of lenders offer specialist solutions for auction finance. So, what do you need to know?
A major consideration when it comes to the purchase of a property at auction is the tight timescales within which completion is required. Under typical auction conditions (though this can of course vary dependant on the auction house), if a bid on a property is successful, a non-refundable 10% deposit is expected on the day and you would usually have a further 28 days to complete the purchase.
These timeframes can pose problems for traditional mortgage lenders, so it's important to work with a broker that is a specialist in auction finance if you want to have a greater chance of successfully purchasing at these events.
The funding for the purchase of a property at auction can be structured in numerous ways, each one dependant on your circumstances, situation and financial requirements.
Your broker will look to tailor a funding solution to your individual needs, which could include utilising other property assets as additional loan security. Often, this approach can mean that your personal or business cash contribution to the purchase price is reduced to just the 10% deposit paid on the day of auction and the subsequent valuation and legal fees associated with the purchase.
It's not uncommon for properties sold at auction to require an element of renovation and refurbishment. In fact, many auction buyers look at exactly these types of properties in order to make a quick turn around and profit on the scheme. Though not always the case, one of the reasons these 'project' properties are being sold at auction is because they would typically be deemed as unsuitable security for standard mortgage lenders. In this situation, the property would usually require modernisation work such as the fitting of a new kitchen or bathroom. However, in some circumstances, a complete redevelopment of the property might be required.
It is therefore important to be clear about your intentions for a property at the outset so that your broker can match your circumstances and requirements with a lender that can deliver the required light or heavy refurbishment loan facility, within the restrictive timescales of an auction.
If you are considering refurbishment, remember that the cost of any works is just as important as the actual purchase price of the property and will impact your choice of borrowing.
It's also worth being clear about your exit strategy for any short-term loan you are looking to apply for. You may, for example, choose to refinance onto a longer-term product, sell the property, or a possible combination of both if additional securities have been offered as part of the loan structure.
Preparation can be the key to a successful auction purchase and can significantly reduce your risk of not being able to complete on the purchase. It's important to read the legal pack associated to any property you are considering buying, which should include information about any covenants and planning consents that are attached to the property. This will enable you to make an informed decision as to whether or not to proceed with a bid on the property on the day of auction.
If you are looking for a way to increase returns on your property investment, purchasing at auction can be lucrative, but there is lots to consider. So, make sure that you do your homework, have a clear plan and work with a broker that is a specialist in this area.