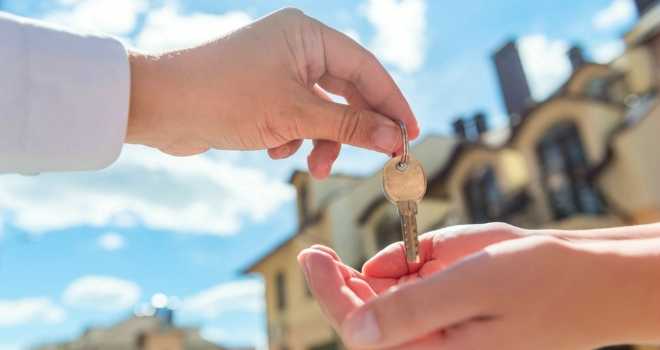 What strategy do you have for your property investment?
Taxation and regulatory changes in recent years have added more complexity to investing in property, which has inspired a growing number of investors to take a more creative approach to improving their returns.
Fortunately, there is also a growing selection of lending options to help fund different types of property investment. Over the coming months we will explore these products in greater depth but, for now, here are some of the options available in a property investor's funding toolbox.
Auction finance
Buying property at auction can prove lucrative for smart investors and a number of lenders offer specialist solutions for auction finance that are designed to meet the tight timescales associated with auction conditions.
It's not uncommon for properties sold at auction to require an element of renovation and many auction buyers look for exactly these types of properties in order to make a quick turn around and profit on the scheme. In these circumstances there is crossover between auction finance and funding for property refurbishment.
Property refurbishment
Property refurbishment falls into two main categories – light refurbishment and heavy refurbishment.
Light refurbishment is where no planning permission or building regulations are required and there is no change of use to the property. Common uses for a light refurbishment loan include properties with no kitchen or bathroom, multiple kitchens in a single property or a surveyor having inspected the property and deemed it not fit for letting.
Heavy refurbishments are more involved, involving structural changes to the property that require planning permission or building regulations. The returns on a successful heavy refurbishment project, however, can justify the effort and typical types of heavy refurbishment include converting a property to residential use, including things like commercial to residential and barn conversions, creating multiple units from single building or converting multiple units to a single building.
Development Finance and Development Exit Loans
Property investors who want to build homes from the ground up, or convert buildings into dwellings will often require development finance, which is a type of short term funding usually based on the gross development value of the project – i.e. what the site will be worth when the refurbishment or construction project is finished.
Developers often need to refinance once they have completed a scheme and development exit loans allow them to refinance their completed scheme, often at a lower rate than their development finance facility – because the loan can be secured on a tangible asset. This can provide a saving on interest payments and give developers more time to achieve the best sales price. Most investors also release equity from the scheme to use towards future projects.
Second Charge Mortgages
Another way of releasing equity from a property is with a second charge mortgage, and taking a second charge on a buy to let property is becoming an increasingly popular option amongst investors who want to leverage their existing assets to grow their portfolio.
Commercial investment mortgages
And, of course, it's not just residential property that presents an opportunity for investors. Commercial investment mortgages give investors the chance to purchase commercial or mixed-use properties for rental return and capital gain. Lending can be against any type of commercial property, including offices, shops, industrial units etc.
The strength of a lease is an important consideration when it comes to a commercial property mortgage, but lenders are becoming more flexible on the types of lease they will allow on commercial properties.
These are just some of the tools that are available to help property investors to build more profitable portfolios. Look out for our more in-depth guides in the future, and if you do have any questions, speak to your mortgage broker about your investment strategy, to find out what tools could help you achieve your investment objectives.