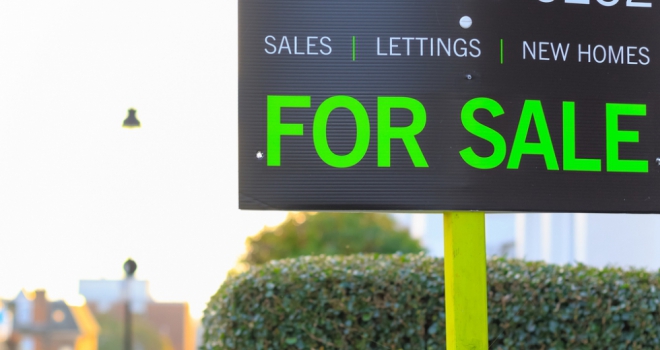 Mortgage issues, gazumping, survey faults or a chain-breaking, there are many reasons why a property sale can collapse.
According to recent figures, it takes an average of nine weeks or 63 days between the point of listing your home for sale and accepting an offer. Unfortunately in the 11 weeks it then takes for a sale to complete, there's nothing stopping a sale from falling through. Aside from it being frustrating, fall throughs can cost a lot of time and a lot of money.
Newly released data from homebuying platform, Yes Homebuyers, reveals that while over a million transactions completed last year, 225,000 additional sales fall through before reaching the finish line.
Based on the average cost of £2,700 per fall through for these 225,000 sales, it's costing home sellers £607,500,000 a year.
Not only this but with the 63 days between listing and accepting an offer equating to little more than wasted time, the 225,000 home sellers impacted are potentially losing a huge 14,175,000 days a year collectively, due to sales failing to complete. When you consider many fall throughs don't happen immediately after accepting an offer, the time wasted is likely to be even greater.
Matthew Cooper, Founder & Managing Director of Yes Homebuyers, commented:
"While we can arguably boast one of the most attractive property markets in the world, the lack of certainty that plagues the actual process of transacting is unacceptable, to say the least.
"Mortgage issues, chains collapsing, gazumping, survey problems and conveyancing delays are all rife in the home selling process. Not only do fall throughs cost home sellers a considerable amount of money, but they also waste a huge amount of time each and every year. Not to mention the additional stress they bring to a process that is already extremely stressful, to begin with.
"A large degree of the sellers that come to us, do so due to a sale falling through as they simply want a concrete timeline in which they can transact and move on with their lives. Home buying platforms are light years ahead in this respect, and although we purchase for a marginally lower price than you might achieve going down the traditional route, the speed and certainty we provide is far more appealing to many when selling their home.
"It's quite remarkable that we are yet to address the failings of the current property selling process given our obsession with buying and selling homes and until changes are made, transactions will continue to fall through at the expense of the nations home sellers."