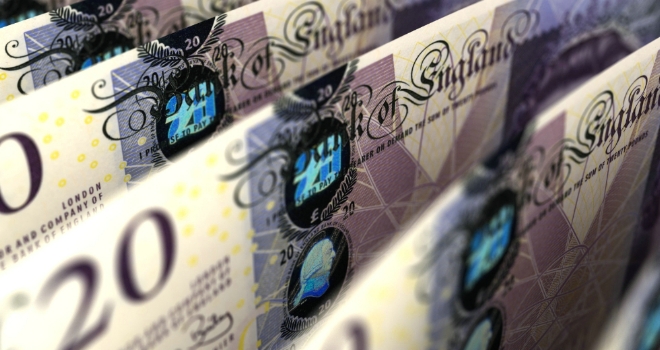 The financial services sector is an obvious target for criminals looking to launder illicit funds, but it's far from just a problem for the big banks. Financial crime affects an ever-broadening range of sectors, and the UK property market is high up the list.
Michael Harris, Director, Financial Crime Compliance at LexisNexis Risk Solutions, shares his thoughts on how the property industry can play its role in the fight against financial crime.
The large sums of money being transferred on a daily basis make the property industry an attractive proposition for criminals. Efforts to leverage this flow of funds for financial gain range from phishing emails, to money laundering, to conveyancing fraud. And the potential for a high return on investment provides criminals with the opportunity not only to 'legitimise' ill-gotten gains, but even to turn a profit.
Capital gains
A recent report from Transparency International warned that London's high-end residential market is a prime target for money laundering. The Panama Papers, and most recently the Paradise Papers, shone a spotlight on 'secrecy jurisdictions', where offshore entities are created to conceal the identity of real buyers.
The report highlighted that 91% of overseas companies that own property in London do so via a secrecy jurisdiction. In addition, there is no data available on the real owners of half of the 44,022 London land titles owned by overseas companies. If anonymous persons continue to be allowed to purchase property, this could pose a serious reputational and financial risk to the sector. To effectively prevent dirty money from flowing into the property market, identifying and risk-assessing the ultimate beneficial owner is critical here.
That is not to say that it is just the London real estate market which is at risk, however. While London's higher prices and global city status make it a highly attractive option, financial crime affects the wider UK housing market, and should not be viewed as a problem confined to the capital.
Weak spots
The UK property market can be affected by financial crime at multiple points. In the sales process, mortgage fraud can occur when there is a lack of verification on the individual borrowing, and escrow accounts can offer an attractive honeypot through which money launderers can funnel cash due to the high volumes of transactions which process through them. The lettings market is also vulnerable, wherever the level of due diligence conducted on landlords and prospective tenants falls short, transactions are left exposed to criminal activity.
Financial criminals will aim to target both small and large agents, and as such both are vulnerable to attacks. Larger firms are also likely to have a financial services arm to their business, which can itself be a target. Many of these divisions are unlikely to have the same level of security, processes and resilience to protect against financial crime compared to a large financial institution, and therefore can become a target for criminals seeking to commit fraud or launder money.
Upping the defences
So, what can the estate agency sector do to reduce the risk of financial crime? Future Financial Crime Risks 2017, a recent report from LexisNexis® Risk Solutions, highlighted challenges and opportunities which banks in the UK have concerning combatting financial crime, and some of these findings have relevance in the property market.
The report provided insight on information sharing and the Suspicious Activity Reports (SARs) regime, and the effective reporting of suspicions to law enforcement is an area where estate agents can help in the fight. The National Crime Agency's 2017 SARs annual report showed that estate agents only accounted for 0.12% of the total reported SARs from October 2015 to March 2017. By improving their SARs reporting practices, estate agents can help law enforcement gain a clearer view of financial crime within the property sector, and potentially improve their ability to identify and prosecute criminal activity.
Future Financial Crime Risks 2017 also highlighted that technology can be a double-edged sword. Complex and unwieldy legacy systems can leave financial institutions exposed to financial crime, yet new technologies are empowering organisations to more effectively identify and prevent money laundering. Estate agents have their own challenges in this space – outdated hardcopy processes used to verify identity and establish the level of risk associated with a party are unlikely to be robust enough in the digital age.
Technology can provide a conduit to the global risk information estate agents need to effectively identify potential financial crime, creating an intelligence hub on known and suspected criminals, and those individuals who present a higher level of risk such as Politically Exposed Persons (PEPs).
The defences against criminals will only ever be as strong as the weakest point, making it critical that the property sector rises up against the threat of criminal funds flowing through the industry. By ensuring the right processes and technology are in place, estate and letting agents can play a significant role in the fight against financial crime.