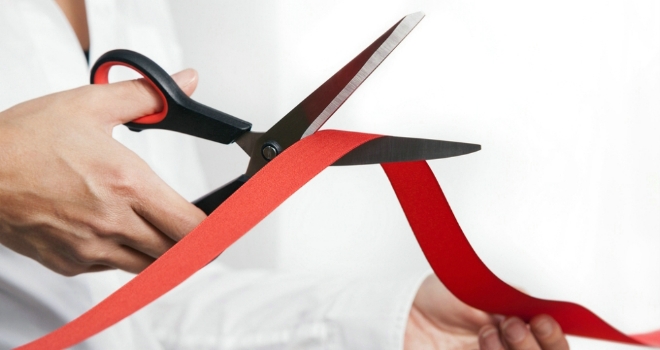 M&S Bank has announced the launch of its first mortgage range. In addition to a number of fixed and tracker options available to home movers and customers looking to remortgage, M&S Bank has also developed a first time buyer range to support those trying to get a first step on the property ladder.
After launching in 2012, on the foundations of M&S Money, to bring the M&S brand values to banking, M&S Bank has regularly been voted one of the UK's best banks for customer service and holds Which? Recommended Provider status for its current account offering. Its first mortgage range marks a key step in its transition from a financial services provider to a full-service bank.
Sue Fox, CEO of M&S Bank, said: "The launch of an M&S mortgage is a major milestone for M&S Bank and I'm delighted that customers will now be able to get the M&S-standard service they have come to know and expect from M&S Bank when they make the biggest and most important purchase they will ever make – their home. With this in mind, we have developed a range of solutions to support first time buyers and to assist families with their desire to help loved ones make that critical first step on the property ladder."
To assist first time buyers, M&S Bank is offering a market-leading £1,000 cashback exclusively for those purchasing their first home, plus a free valuation. M&S Bank's first time buyer range includes two- and five-year fixed rate and two-year tracker mortgages, from 60 to 90% loan to value (LTV), on terms up to 30 years, with fee-saver options across the range.
To further support those purchasing their first home, M&S Bank will enable up to four borrowers who will live in the property to take out a mortgage together, ideal for a group of friends or siblings who want to realise their dream of home ownership, but perhaps wouldn't be able to do so alone. As well as first time buyers, this innovative feature can be utilised across M&S Bank's product range by home movers and those remortgaging.
With families increasingly looking into ways to support loved ones with achieving their ambition of purchasing their own home, M&S Bank is also offering customers remortgaging with M&S Bank the option to consider additional borrowing, at the same rate and term as their M&S Bank mortgage. This would give them a lump sum which could be 'gifted' to a loved one to use towards a house deposit. Customers remortgaging to M&S Bank from another provider will also benefit from fee assisted legal service, which covers the cost of the standard legal work required to remortgage from another lender.
To mark the launch of its first mortgage range, M&S Bank is also announcing that it will be working in partnership with Shelter the housing and homelessness charity, which will see M&S Bank donate £25 to Shelter for every mortgage purchased**.
Polly Neate, CEO of Shelter, said: "We are extremely excited about the potential to raise significant funds for Shelter, and want to thank M&S Bank, its employees and customers for this unique opportunity. Together, we can help to make sure no one has to fight bad housing or homelessness on their own."
Sue Fox added: "We launched M&S Bank to bring the M&S brand values to banking and in line with these values we wanted to mark this key milestone in our history by supporting Shelter with the fantastic work they do in the fight to end homelessness across the UK."