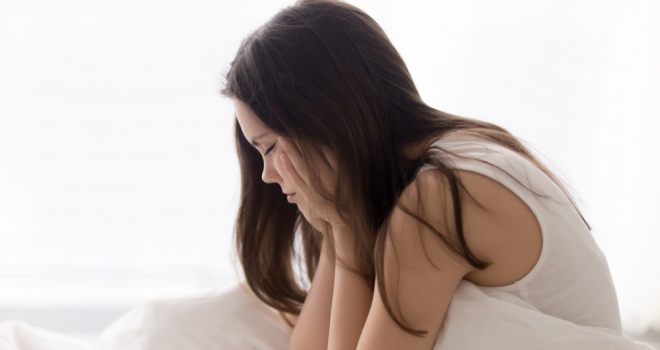 The latest research from online mortgage broker, Habito, has found that UK mortgage-holders lost on average seven and a half hours of sleep due to anxiety caused by the mortgage application process - adding up to a staggering 11 million hours of missed sleep across the nation each year.
According to the findings 67% of homeowners - 5.4 million - have suffered from mortgage application-related anxiety with 35% of homeowners citing sleeplessness as one of the top symptoms of 'mortgage stress'. Other contributing factors are the length of time it takes to complete the process, anxiety about eligibility, having to provide private documents, the overall expense of getting a mortgage and confusing jargon.
19% claim to have been completely overwhelmed by the process. Most alarmingly, 16% reported feeling 'sad' throughout the process and 6% sought help from a mental health professional or GP. This figure rises to one in ten for homeowners aged 25-34 years old.
Further symptoms of mortgage stress include mood swings (the second highest after sleeplessness at 30%) while one in five (20%) recounted having more arguments with their partner, snapping at friends and family (6% and 12% respectively) and decreased libido (one in twenty). Most mortgage applicants admitted to feeling preoccupied by the process, with a third (34%) saying they worried about their mortgage application at least once a day.
Daniel Hegarty, founder and CEO of Habito said "Our report into mortgage stress is a sobering reminder that the mortgage industry is still short-changing customers on far too many levels. Our findings show that people are experiencing hellish levels of stress and anxiety, which can and should be avoided. According to the results, length of time was the number one driver of stress. As a leading free online mortgage broker, we are doubling our efforts to combine our cutting-edge technology and personalised expert advice to drive down the length of time people have to spend financing their home."
Habito has partnered with the country's new favourite doctor, Love Island's Dr Alex George, to shine a spotlight on the issue of mortgage stress along with its hellish symptoms. Together they have created the Oh Hellpline for first time buyers, remortgagers and movers to get hints and tips on how to get mortgage-fit.
Dr Alex George said of the findings: "As a recent first time buyer, I know all too well the stress and anxiety that a mortgage process can cause. I nearly lost my flat because of an administrative issue and my relationship with my housemate was put under a lot of strain. My advice to anyone about to begin their application is take time to understand the process and inform yourself about what you will need to provide. Speak to family and friends for support and visit a free online mortgage broker, like Habito, who can help get you on the right path."
Top 5 causes of mortgage stress
Length of time - 61%
Not knowing if you were going to be accepted or rejected - 46%
Supplying many documents - 43.5%
The expense of getting a mortgage - 43%
Financial jargon in the documents - 39%