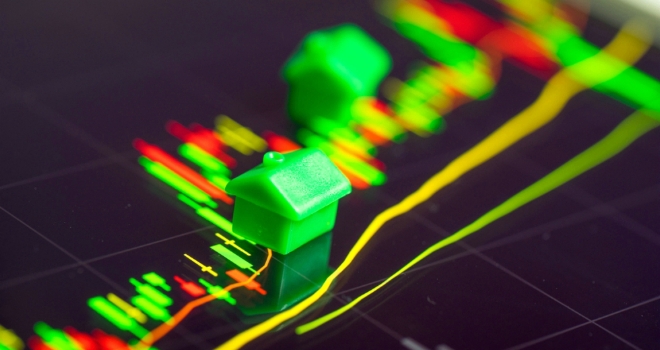 According to UK Finance data, lending across the residential market reachhed £267.5bn in 2018, 3.8% higher than in 2017.
In addition to this, gross mortgage lending in December saw a 4.7% year-on-year increase reaching £21.1bn compared to December 2017.
However, despite strong lending figures, the number of mortgages approved by the main high street banks in December 2018 was 2.4% lower than the same month the previous year.
Approvals for home purchase were 5.3% higher but remortgage approvals dropped 5.8% and approvals for other secured borrowing fell by 18.9%.
Eric Leenders, managing director of personal finance at UK Finance, said: "Mortgage lending grew in December compared to the previous year, with borrowers defying seasonal trends and purchasing a property throughout the festive period."
Richard Pike, Phoebus Software sales and marketing director, says: "It is hard to talk about anything at the moment without mentioning the 'Brexit' word, it is all consuming and there is little doubt that it continues to affect the housing market. The fact that house purchase approvals were up in December suggests that people are planning ahead and making their move before the March deadline. Interestingly the number of remortgage approvals took a dip compared to the same month in 2017, which bucks the trend throughout the rest of the year.
Nonetheless, I would expect it to be the remortgage sector that will be keeping the mortgage market going in the coming months, as we wait to see how our exit from the EU pans out."
Jonathan Harris, director of mortgage broker Anderson Harris, commented: "2018 turned out to be a steady year for the mortgage market, with an uptick in lending volumes on the previous year despite prevailing Brexit uncertainty. It goes to show that many people still have to get on with the business of moving, whether it's for more space for a bigger family, schools or for work, no matter what is happening with the wider political and economic situation.
December continued to see plenty of activity as people got on with moving despite the festivities and it traditionally being a quieter time of year for the housing market. We are finding in January that some of those who have put off moving decisions are feeling renewed vigour and are getting on with their lives, rather than waiting for what comes out of Westminster.
Lenders are certainly keen to lend. Rates are competitive, with a number cutting rates this month and there are no signs that pricing is going to edge upwards anytime soon."
Alastair McKee, Managing Director of One77 Mortgages, had this to say: "Despite today's marginally negative figures this fall in mortgage approvals was widely expected, particularly given the time of year and with the addition of political uncertainty still hanging over the market.
Previous to this drop, we've seen mortgage approvals start to build over consecutive months at the back end of 2018 which is a clear indicator of growing buyer momentum.
This positive increase in market activity is certainly something we've noticed at ground level with a strong uplift in buyer enquiries and commitment to products across the board, which has been lacking in previous months.
However, while this initial spark may be enough to start the engines, it can't fuel the UK property powerhouse in the long-term unless it converts to completed sales. With many sellers refraining from the reality of current market conditions in terms of asking price, it could be a few months yet until any notable indicators of market stability filter through."
Mike Scott, chief property analyst at online estate agent Yopa, added: "The Household Finance Update for last month from UK Finance confirms the upturn in housing market activity that we saw in HMRC's report of the number of home sales. There were 5.3% more mortgage approvals for home purchase than there were in December 2017, which is a significant increase. This should mean that the housing market gets off to a strong start in 2019 as those mortgage approvals progress and turn into actual house purchases."