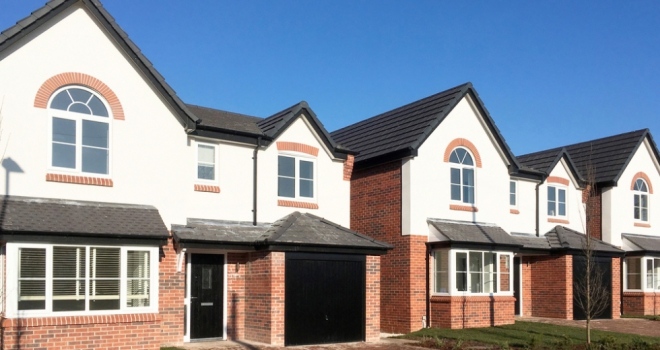 In today's Spring Statement, Chancellor Philip Hammond announced a new £3bn Affordable Homes Guarantee scheme which he says will deliver around 30,000 new homes.
The Government will also unlock £717m from the Housing Infrastructure Fund to deliver up to 37,000 new homes on sites in West London, Cheshire, Didcot, and Cambridge.
Hammond said the scheme will launch next month and will help "restore the dream of homeownership".
Additionally, the Chancellor announced that new homes will be banned from having fossil fuel heating systems from 2025, "delivering lower carbon, and lower fuel bills too".
Paresh Raja, CEO of Market Financial Solutions, commented: "The housing crisis stands as one of the biggest issues facing the country, and regardless of how Brexit plays out, we cannot overlook the simple fact that there are not enough houses in the UK to meet demand. The Spring Statement did make small mention of property. Indeed, more homes are being added to the market and a new £3 billion fund announced today will add as many as 30,000 new homes to the market. This is positive news, but more needs to be done.
"What the market currently needs is creative reforms to ensure more homes are added to the real estate market, be it through a reduction in stamp duty, incentives for renovating derelict homes or making it easier for buyers to access finance. Weakening the Spring Statement to a fiscal non-event might suit the Chancellor but does not help the country as a whole. Moreover, overlooking important issues will not suffice, and it is once again up to industry leaders to step up and demonstrate the leadership the property market is clearly calling for by pushing for necessary changes to improve the industry."
Jerald Solis, business development and acquisitions director at Experience Invest. added: "Expectations weren't high in the lead-up to the Spring Statement, with the Brexit melodrama dominating the political agenda and Philip Hammond consistently watering down the impact of this announcement. In truth, most of the forecasts offered by the Chancellor could change depending on what happens in the lead-up to 29 March, and this uncertainty will naturally deter some property buyers from pursing new opportunities at present.
"Unfortunately, the property market was only briefly mentioned in Chancellor's speech, which means that any meaningful policy reform will have to wait until the 2019 Autumn Budget. This is perhaps most frustrating for property developers and constructing companies, which are the firms responsible for delivering new-builds and generally improving infrastructure.
"To support new-build construction targets, the Government cannot be complacent – what the industry currently demands is spending commitments and policy reform that will both support property developers, as well as encouraging commercial and residential real estate investment."