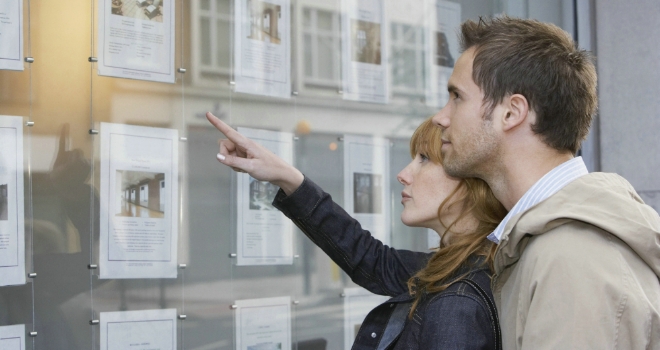 In October, products catering to first-time buyers were the third most searched criteria point by advisers. The findings support Yorkshire Building Society's recent estimate that the number of UK first-time homebuyers hit its highest ever level in 2021.
This trend extended to November, as searches on behalf of first-time buyers climbed by 8%. In addition, searches for products where relatives and friends could gift equity grew by 38% between October and November, suggesting that the Bank of Mum and Dad continued to play a central role behind many transactions.
Overall searches grew despite the end of the Stamp Duty holiday, showing demand remains strong
Legal & General Mortgage Club data showed that the end of the Stamp Duty holiday didn't take the heat out of the market, with overall product searches increasing by 3% in November.
In a sign that some borrowers may be beginning to rebuild their personal finances following the pandemic, the SmartrCriteria data showed that demand for lenders considering credit-impaired customers continued to fall month-on-month. Between October and November, the number of searches for borrowers with missed mortgage repayments fell by just over 10%, while those for customers with debt management plans were 9% lower.
Other key findings revealed included searches during October on behalf of landlords with a property portfolio increase by 14%, after a fall in October, mortgage searches for expat borrowers based outside the UK grew by 29% in November, and searches for products suitable for contract workers rose by 13% in October, and marginally dropped by just over 5% in November
Clare Beardmore, Head of Broker and Propositions, Legal & General Mortgage Club, comments: "It's promising to see first-time buyers continue to support demand in a vibrant housing market, that contrary to popular belief, has remained buoyant in spite of the expiry of the Stamp Duty holiday. Advisers are still keeping busy, helping buyers achieve their homeownership goals, even in the face of rising inflation and the financial fallout of the pandemic. Our data also shares some positive signs that borrowers are starting to rebuild their finances following the pandemic, with demand for products for the credit-impaired continuing to fall. We look forward to the insights shared from our December data, which will certainly paint a more complete picture of the trends that dominated 2021.
"Going forward, advisers have an important role to play in helping them find products that meet their unique needs, and the role of technology in this task cannot be understated. Automating processes, such as affordability calculations, and other administrative tasks will create that seamless, customer-led journey, which we are all keen to secure. It's vital that we sustain the momentum of the past year and ensure that advisers have the right tools in place to respond to the evolving expectations of customers.