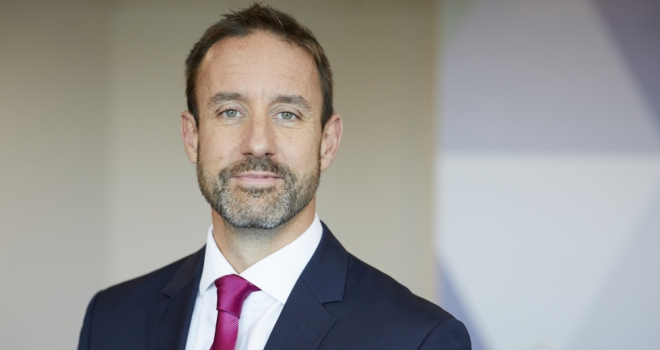 Property renovation used to be the reserve of a small number of experts. But popular TV shows like Homes Under the Hammer have demonstrated to ordinary people that they can turn a profit by renovating tired, older properties and quickly selling them on.
However, new investors and landlords buying at auction who want to follow this path will need to have their finances in place, so here's a guide by Daniel Owen-Parr, head of professional sector and auction at lender Together, explaining each stage of the process.
Purchase
As with buying any property, they'll need to fund a deposit. This could come from savings, or unlocking equity from another property they own – perhaps their own home – with a second-charge loan.
In essence, this piggybacks onto an existing mortgage (the 'first charge'), but has its own terms and rate. It can be much shorter than a mortgage, if the borrower wishes. Putting down 25% or more will open up options when it comes to borrowing, as the borrower will qualify with more lenders.
For the purchase of the property itself, one borrowing option is a bridging loan. These can be funded within days (rather than taking several weeks, as with a traditional mortgage), so are often used to purchase properties at auction.
The loans usually last up to 12 months, but can be longer, and there are no monthly repayments to make. Interest is calculated monthly, and bundled up (with any fees) to be repaid in a lump sum with the original loan, as soon as the borrower is able. So the sooner they repay their loan, the less it'll cost in total.
Renovation
Borrowers will need to have cash available for the renovation works. How much the investor needs will depend, of course, on how much work they're planning to do.
A surface renovation of a typically-sized property – updating the floor and wall coverings, and perhaps a new kitchen – can often be achieved for under £5,000. If the renovation is more thorough - perhaps involving rewiring, plastering, and updates to the outside space – the investor may need five figures.
If they've spent all of their cash on your deposit, they could theoretically cover the cost of renovation with unsecured borrowing, such as credit cards. But people need to think hard about whether to take on this risk, and how much this will cost in interest while they're waiting to sell the property.
Release
Once renovation works are complete, the success of any flip project will depend on the property buyer's ability to remove investment as soon as they can.
If they've taken out a Refurbishment Bridging Loan with us, they can increase their loan to cover the cost of the refurbishments, based on the renovated property's new market value. This releases cash to start another project (or repay additional borrowing, like credit cards if they've used them).
And once the property is sold, they'll need to repay their bridging loan. They could also repay the second-charge loan (if they've taken one), or keep this as a 'float' to start another renovation project.