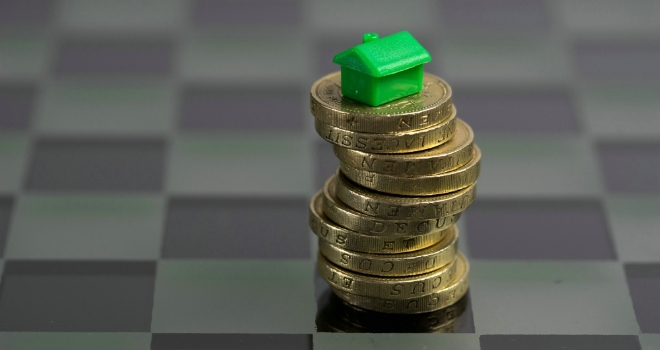 Despite the issues facing the wider UK housing market, the popularity of equity release shows no sign of waning, with the number of homeowners releasing equity from their properties hitting a new high in October, according to the latest figures from leading equity release provider Responsible Equity Release.
Completed equity release plans were at record levels in October, up almost a fifth (19.2%) on September, and up more than three-quarters (76.5%) on the corresponding month in 2016. Over the past quarter (August to October 2017), the number of equity release plans taken out was 24% higher than the previous three months (May to July 2017).
The total amount of equity released in October was up 3.8% on September and more than double (111.9%) the amount released in October 2016. Total equity released over the past quarter (August to October 2017) was up close to a third (32%) on the previous quarter (May to July 2017).
The average amount of equity released by individual homeowners dropped from a high of £84,057 in September to just under £71,000 in October.
Regionally, homeowners in the North East released more than seven times the level of equity from their properties in October compared to the previous month. While, twice as many homeowners in the East Midlands took out equity release plans last month compared to September.
London and Northern Ireland were the only areas to see a drop in the number of homeowners releasing equity from their homes in October. This could be due to concerns over house prices, as it's been heavily publicised that the London housing market is cooling.
Although many property owners in the capital are sitting on huge amounts of equity in their homes, there is likely to be some resistance to releasing equity while prices are falling, even though equity release plans generally come with a 'no negative equity' guarantee. This guarantee means that the amount to be paid back – the original loan plus interest – can never be higher than the value of your home, even if the actual value of your home falls.
Steve Wilkie, managing director, Responsible Equity Release, comments: "It finally happened. The Bank of England has raised the base rate and raised the hopes of millions of UK pensioners.
Now the Bank of England has turned the rate rise tap on, we could well see a series of incremental rate rises over the next few years. That would be great news for UK pensioners, but right now, what does a 0.25% rate rise mean? To be honest, not a great deal. It's unlikely to have any financial impact, especially with banks showing little desire to pass this rate rise onto savings accounts.
It leaves pensioners in the same financial predicament. They have endured a decade of dire savings growth, and with inflation likely to rise beyond three percent, many are struggling to cope with escalating living costs.
If investments and savings aren't providing income, what are their options? For many, it's their home; the only asset they have which they can generate an income stream from, and it's no surprise to see the popularity of equity release grow as a result.
The equity release industry has proven itself to be well placed to provide a genuine retirement income solution. The industry is listening to what consumers want and adapting its product range accordingly. When millions of people have paid into their homes, why shouldn't they be able to make their homes work for them during their lifetime."