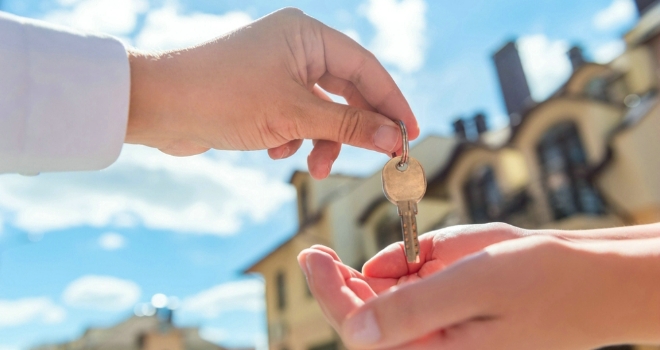 This is contributing to both mortgage approvals and housing transactions holding up well, despite the ongoing political uncertainty related to Brexit. Indeed, the February 2019 Zoopla/Hometrack UK Cities House Price Index states that, "Data on transactions remains resilient with no obvious Brexit impact at a national level."
According to the report, there was no material drop in mortgage approval activity or transaction volumes during the latter half of 2018, when compared with the five-year average. Furthermore, HMRC figures show that transaction volumes actually increased slightly during the first two months of 2019.
Rightmove's April 2019 House Price Index adds to the positive picture, reporting a 1.1% price uplift for properties coming to market during the month - the highest spring boost since April 2016 and the largest monthly rise since March 2018.
Jonathan Stephens, MD, Surrenden Invest, comments: "The latest figures are further evidence of the UK housing market's resilience in the face of the Brexit debacle. Improving buyer affordability enhances that resilience even more, with strong transaction levels supporting a buoyant market for both owner occupiers and investors."
Annual wage growth stands at 3.4% according to Rightmove's latest House Price Index. That compares to an average annual rate of house price growth of 2.0%. Not only that, but the National Living Wage in the UK has just risen by 4.9%. As of 1 April 2019, the national minimum wage rose from £7.83 per hour to £8.21 for those aged 25+. Workers aged 21-24 also saw an increase, from £7.38 per hour to £7.70, while those aged 18-20 saw a rise from £5.90 to £6.15.
According to Surrenden Invest, the impact of this can best be seen at a local level, where buyers are enjoying a distinct advantage thanks to their increased purchasing power. Combine that with Rightmove's reporting that new sellers' asking prices are cheaper than they were a year ago in three out of four southern regions, for example, and the picture is looking positive for both buyers and investors.
Further north, many regional cities have been outstripping the price growth of their southern counterparts over the past three years, thanks to rising employment levels, as well as enhanced affordability. Two cities - Leicester and Manchester - have even achieved price growth of 17% since the Brexit vote, creating fantastic capital growth for those who timed their purchases right around the time of the referendum.
Manchester remains high on the priority list of many an investor - and for good reason. The city is home to an impressive array of redevelopment projects. Two of the largest are the £800 million NOMA site and the £1 billion second phase of MediaCityUK in Salford, which will see the already vast site double in size.
Jonathan concludes: "Such vast developments bring a wealth of opportunities, both for those who live in the city and for those looking to invest there. They can also trigger fundamental shifts in demand in the local housing market, with sudden increases in the need for rental accommodation meaning that the private sector has to rapidly up its game in terms of the number of properties on offer."