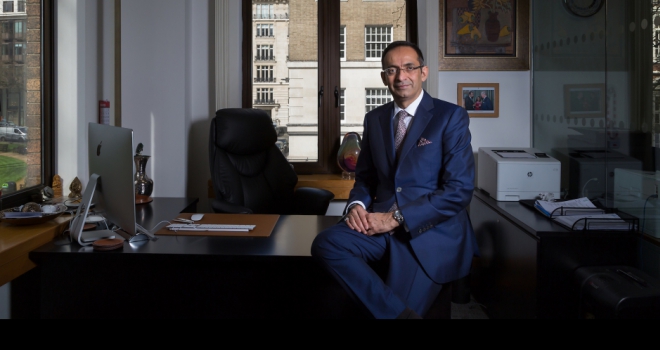 The Government announced this week that it was planning to make it easier to add two extra storeys to a property.
Unveiled by the Secretary of State for Housing, Communities and Local Government, Sajid Javid, the initiative is an attempt to address the UK's residential property crisis.
Mr Javid stressed the need to be "more creative" in tackling the country's housing issues, looking beyond just building new properties to instead extending ones that already exist. As such, the Government's proposal will make it more likely that businesses, developers and homeowners will get the green light to add storeys to their property, as long as the extensions are in keeping with the surrounding area. In turn, the extra storeys on top of flats, shops and homes will provide more places to buy or rent, helping to meet growing demand for both.
Is it enough?
With increasing house prices preventing many people from getting onto or further up the property ladder, and rising rents affecting the lives of private tenants, any measure that looks to add to the country's housing stock has to be welcomed as a step in the right direction.
It illustrates a willingness to deviate from the current targets the Government has set for new-build properties – which are often missed – and embrace options that are more readily available. Yet while it is refreshing to see a more pragmatic approach being adopted to help overcome the issues afflicting the housing industry, it is clear to most people that more must be done.
Indeed, shortly after the policy was unveiled Tory MPs John Penrose, Nick Boles, and Mark Prisk – former ministers for architecture, planning and housing respectively – wrote a letter to Mr Javid in which they criticised the proposed reforms, saying they do not go far enough.
The letter stresses that to make homes more affordable, the Government must focus its efforts on building a lot more of them. But it is also important to look at ways to make the most of what we already have.
For example, there are a huge number of residential properties across the UK sat empty. It is estimated that at present there are around 1.4 million homes and flats that are uninhabited. This might be because the person who owned or lived in them has died, or that the building has fallen into disrepair – whatever the cause, it would be encouraging to see the Government identify refurbishment and restoration projects as another area that could provide a much-needed boost to the nation's housing stock.
Chopping and changing
Ultimately, there is an underlying problem that has made long-term, consistent and meaningful progress in housing policy or reform hard to come by: the fact that the position of Housing Minister has been passed between MPs far too regularly in recent years. And this problem is not the fault of the Conservative Party alone.
During Labour's reign between 1997 and 2010 there were nine different Housing Ministers. Since the Conservative came to power in mid-2010 we have seen a further seven individuals holding the position. That equates to 16 changes in the past two decades – it is unsurprising, therefore, that issues around housing affordability and supply have been able to grow to such an extent.
Seeing the bigger picture
The Government is evidently keen to tackle issues in this sector; the Conservatives reformed Stamp Duty to restrict buy-to-let investors, then again to help first-time buyers, and Theresa May renamed the Department of Communities and Local Government as the Ministry of Housing, Communities and Local Government to show that housing is being taken seriously. And now they have relaxed planning permission for upward extensions.
What is required, however, is a long-term vision that incorporates multiple innovative solutions and is supported by consistency in the personnel who will execute them. It is positive to see elements of the Government's Housing White Paper starting to filter through, but initiatives such as the one unveiled this week must be understood by the Conservatives and the general public alike as small segments of a much bigger picture.