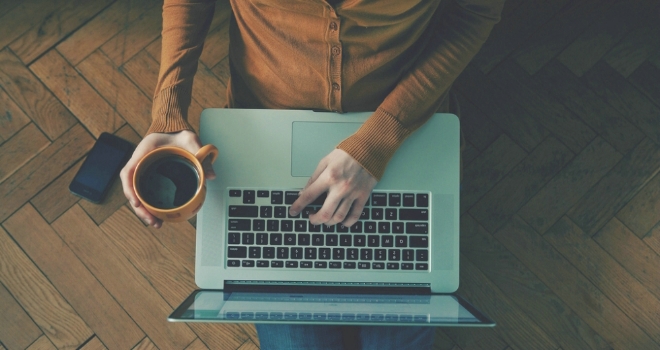 "The benefit PropTech brings does not just begin and end with generation rent"
Robert Imonikhe, co-founder and Director at Ideal Flatmate, discusses how the PropTech domain is working in parallel with government initiatives to ease the blow of the housing crisis on both tenants and landlords, and how much further it needs to go.
Underpinned by the property market's inability to deal with the demand for affordable housing, the Housing Crisis has brought with it an influx of millennials unable to buy a home. However, the 2017 housing whitepaper was a significant step forward from the UK Government in an effort to help renters. In part, and most importantly, it outlined that landlords should be offering longer-term tenancies to improve security in the private rental sector.
To put this into context, we have seen a clear increase in millennials opting to rent in the city rather than buy - a clear 8% upsurge to 28% between 2008 and 2016 - in fact. In that same time, the housing crisis became a very real reality, with average house prices rising from £160,954 in December 2008, to £219,544 in the same month of 2016 .
In quite a clear correlation, the number of people privately renting has seen a significant surge. In 2008, 11% of the UK's population lived in private rented accommodation, a figure that grew to 16.3% by 2014.
With these shifts also came the increased number of tech based property companies on the market with Industry giants like Zoopla and RightMove pathing the way for the incursion of startups. These consequent companies have been setting out the trail for higher levels of transparency in the private rented sector, and with "generation rent" now forecast to spend £44,000 more on rent than baby boomers by the time they reach 30 , millennials sorely need this help.
Generation rent now deserves security. Whilst the housing market has been a ticking time bomb working against them, there have been clear societal shifts also contributing to the new renting culture, including slower wage growth, opting to marrying later and a higher focus than ever on career progression.
Offering a varied pool of options to search for a home to rent, PropTech has given people innovative alternatives to the flat hunt. Ideal Flatmate was developed to help generation rent find homes and flatmates who match their lifestyle to facilitate longer relationships, and MoveBubble created an easy to use platform for people to search, find, view and make offers on bookings in one space. Taking both as examples, PropTech has managed to offer a crystal clear picture of the rental process from start to finish for the user.
The benefit PropTech brings does not just begin and end with generation rent; landlords are making use of new services too. Apps such as Legal4, that allows landlords to look into the past of potential tenants and discover if they have been evicted or blacklisted, or The Landlord App, which gives landlords a one stop shop to help landlords complete all the tasks associated with managing their properties, are two great examples.
There is one very clear way that the UK can use PropTech to its advantage during the crisis. With longer tenancies now being pushed for, finding 'a place to live' needs to become highly relationship driven. If tenants are happier with the people they live with, the property they rent out and the landlord in question, it means they won't just be content with where they live, but they can happily call it a home, thus easing the blow of the Housing Crisis' impact – tenants will no longer feel they have drawn the short straw by renting.
With PropTech as the catalyst to facilitate these needs, those finding it hard to get on the property ladder have solutions in the palm of their hands to remain in control of their own standard of living. We could, in theory, be working towards building a Britain willingly operating as a rental society, like our European neighbours in Germany have already done so well.