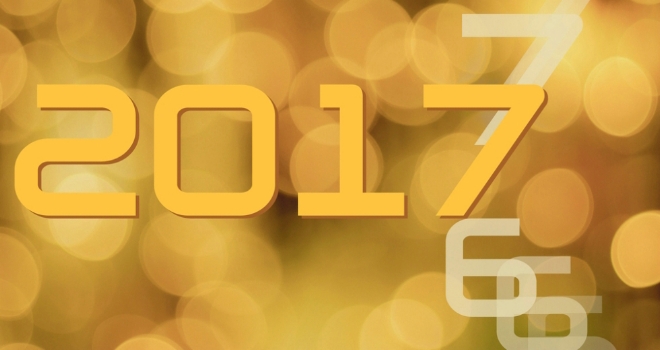 No one can deny that 2016 was anything other than a freak show. An almost never ending surreal dream of celebrity deaths, political explosions and Marmite drama.
With Bowie's totaly unexpected passing in early January, Harambe being gunned down in May and Britain voting to free the EU of 1 GB of space in June, when the world woke up on November 9th to the news that America had effectively decided to let Biff Tannen from Back to the Future run the show for the next 4 years it didn't bat an eyelid.
But It wasn't just the political, showbiz or condiment worlds that were wobbled by the 2016 effect.
Although first announced back in the cheerier times of 2015, the changes to land tax came as a bit of a shock during the Autumn Statement. With Osborne taking a breif moment to remove the hi-vis jacket and stop chanting "Northern Powerhouse" long enough to inform eveyone that April Fools day 2016 would be the first day that buy to let investors and anyone deciding to buy a second home would have to fork out an extra 3% surcharge on properties worth over £40,000 (so most properties then), on top of the the current SDLT rates.
So how will this affect the market in 2017?
Once the initial panic had subsided, it became clear that this had not put many people off looking to buy a second property.
As Graham Davidson from Sequre noted, "Despite the increase in price for investors, interest rates have remained historically low meaning that landlords can continue to benefit from strong returns on their investments. Not only this, but the stamp duty surcharge can be offset by capital growth over a relatively short period of time, so buy to let investors can be assured that a nominal tax increase won't have too much of a long term impact."
And there are more changes ahead. Cuts to mortgage tax relief and the ban on lettings fees just to name two. It's almost as if the government are anti-landlord.
So it came as no suprise that a snap survey in November by the UK's largest lettings franchise, Martin & Co, suggested that they were.
According to the results, over 92% of landlords believed the Government was anti-landlord, with the most vociferous responses from people who have been in the industry for less than five years and own five or fewer investment properties.
The survey found that over 74% of landlords would like to have seen the stamp duty changes to be scrapped in the Autumn Statement. In addition, more than 50% of this group would like the Chancellor to remove punitive changes in mortgage interest tax relief, which comes into force in April 2017.
However, the biggest 'wobble' was felt on June 24th as the UK took in a sharp breath following the Brexit vote.
John Phillips, group operations director at Spicer Haart and Just Mortgages, seemed to hit the nail on the head, saying at the time:
"It will be an interesting time over the next few days, I expect people to panic like mad and then things will calm down again. Similarly there will be a slight economic slowdown while people decide how things will affect them and then it will pick up again after a brief period of adjustment."
As did Russell Quirk from eMoov: "Many will be running to their nuclear bunkers now that the apparent end of the world is nigh. But before they do, they might want to take a breath and sit tight."
And that's pretty much how the next few months panned out. The dust settled and the world moved on as best it could in between sterling crashing, terrifying housing statistics from The Redfern review detailing the catastrophic slump in home ownership and a plethora of celebrity deaths. Not to worry tho, we still had Bake Off didn't we?......oh right.
Over the next few months there was lots of talk in the press about the housing market 'bouncing back' after the vote and there were plenty of surveys and reports to support this.
So how will Brexit affect the property market in 2017?
Honestly, nobody really knows, but the views of Fionnuala Earley, Countrywide's Chief Economist, are as good as any: "Forecasts in the current environment are trickier than ever as the vote to leave the EU has thrown up many risks. Our central view is that the economy will avoid a hard landing, which is good news for housing markets. However, the weaker prospects for confidence, household incomes and the labour market mean that we do expect some modest falls in house prices before they return to positive growth towards the end of 2017 and into 2018."
As are the views of John Phllips from Conveyancing Alliance, who recently wrote in his blog for Property Reporter: "If you are a realist then you're likely to suggest that the UK property market is unlikely to take significant flight in the foreseeable future. The norm of the market has been subdued in recent months and I see nothing in the tea leaves to suggest this might be radically changing anytime soon."
Again, once the initial panic had subsided, it became clear that Brexit would not be the end of the housing market.
Meanwhile, across the pond, the most unpopular candidates in the history of the universe battled it out to become president with the collapse in sterling providing a possible escape route for American buyers to purchase homes in London.
It's worth noting that after Trump's success on Super Tuesday back in March, searches on Google for 'how can I emigrate?' increased by 350% according to Google's data editor. You can only imagine what they must have been on the morning of November 9th as millions of Americans choked on their pancakes in disbelief.
So how will America electing 'The Donald' affect the UK housing market in 2017?
Post-Brexit vote, the property market in London's more affluent neighbourhoods took a beating, sliding to some of the lowest levels of demand on record. However, this initial scare to London's high-end homeowners seems to have passed with the market starting to find its feet in an independent Britain.
Although many believe that Trump's victory could bring a further additional boost in these prime central London areas seeing them return to their former glory (making London great again?), in terms of President Trump, the influence on Britain itself will only be significant if he's willing to offer attractive trade deals, however his influence on the property market might be less so.
London agents might well anticipate a further injection of US-based money in order to take advantage of its 'safe haven' image however round the rest of the country that influence will be microscopic.
So one more time, after the initial panic and the dust has once again had time to settle, it might well be that the housing market is largely unaffected.
The main obstacle for the housing market in 2017 will be exactly the same as 2016. Supply. And until we are able to tackle this with permenant solutions rather than throwing small amounts of cash at it in the desperate hope it will go away, like Honey G, it will remain a problem.