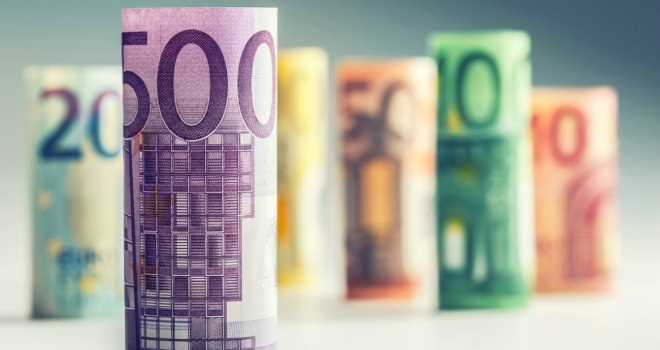 "One of the first traps that overseas investors can fall into is using their own bank to handle the deposit and balance transactions"
UK property has long played an important role in the wealth management strategies of overseas investors looking for a perceived safe haven for their money.
As the UK begins to prepare for life outside the European Union, the impetus to buy British has become that little bit more attractive with the Pound's notable fall in value after the Brexit vote. Yet, as any experienced investor will attest, having a considered currency exchange strategy for real estate purchases is absolutely crucial to gaining maximum advantage from favourable fluctuations in the value of sterling.
John Treacy, International sales director at Seven Capital, takes a look at the importance of managing the process for investors new and old.
International investing by its very nature differs from investing in your home market in many ways but most obviously, around the issue of currency exchange. Notoriously difficult to read and subject to considerable fluctuations, often over very short periods of time, foreign exchange markets can present a significant pitfall for overseas investors looking to invest in British property even when the rates are in their favour.
Sterling takes a pounding
This is very much the case currently. At the time of writing, the pound lay significantly lower against a basket of international currencies than it did a year ago – as much as 11%, 10% and 8% against the US Dollar, Hong Kong Dollar and Euro respectively.
With such considerable opportunity for significant savings to be made by foreign investors and budgets stretching notably further, this has naturally provided a major impetus for even greater overseas interest in British property.
This is especially the case at the more affordable end of the market beyond London and the South East, to which Chinese and Middle Eastern investors are becoming increasingly drawn.
Fledgling investors could be forgiven for not looking beyond their increased spending power in the UK property market afforded by the weakness of the Pound but the reality is that any currency gains can soon be eaten away by imprudent attention to the money transfer process itself.
Banking on value?
One of the first traps that overseas investors can fall into is using their own bank to handle the deposit and balance transactions, leaving themselves at the mercy of the exchange rates of the day and what can often be eye-wateringly high bank charges. Using your own bank can seem like a prudent and secure option when transferring funds overseas, but the reality is that with the right due diligence, using a third-party specialist currency firm can be equally safe and typically makes far greater financial sense.
Broadly speaking, currency transfer specialists offer much better exchange rates than banks, with savings of as much as 4% not unheard of. Such a saving, while not initially appearing monumental, would equate to £6,000 on a property valued at £150,000. What's more, fees and commission charges are significantly less among currency specialists. The average high street bank charges a fee for each transaction they make, regardless of the amount being transferred. Currency specialists typically don't charge a fee on transactions over a certain value, enabling further savings to be made.
Aside from the obvious financial benefits, currency specialists increase their appeal further through in-depth expertise. Ultimately, they are experts in how to handle international payments effectively and minimize risks, whereas a high-street bank handles a variety of different services and will have little expertise in the overseas property buying process. Specialists on the other hand typically assign clients their own personal trader from the outset as a sole point of contact who will be on hand to provide support throughout the buying process.
Forward thinking
One of the most popular means of securing a referred transfer rate is to use a forward contract. These essentially enable buyers to set a rate now for a future transfer. This protects buyers from adverse future exchange rate movements, allowing them to plan their budgets safe in the knowledge they know exactly how much they will be spending and receiving in both currencies.
For investors that are willing and able to be especially fleet of foot in their decision making, there's also the option of spot contracts, whereby currency is bought 'on the spot', when a rate may be particularly or unusually beneficial.
Naturally, when transferring considerable amounts of funds overseas, safety and security is an important consideration. As such, when choosing a currency specialist to work with, buyers should specify those regulated by the relevant financial services regulatory body in their country of origin. In the United Kingdom, this is called the FCA (Financial Conduct Authority). They offer a searchable database of accredited suppliers through an online register at https://register.fca.org.uk. Ideally, your chosen specialist should operate segregated client accounts, which ensure your funds go direct into a client's account as opposed to the company's account, meaning your funds are safe at all times, regardless of any other unforeseen circumstances.
A longer-term relationship?
What's more, your relationship with a currency specialist needn't necessarily finish once a final property purchase has been made. Many investors choose to continue to work with a specialist after completion through regular payment plans, which can be used to automatically send funds to an overseas bank account to cover typical landlord expenses such as utility and maintenance bills and mortgage payments.
Indeed, the most assiduous overseas investors take this a step further by setting up forward contracts on their regular payments. This can be particularly appropriate for investors with larger portfolios as it enables them to keep abreast of the exact amount they are set to transfer each month and allows for meticulous budgeting, and indeed further savings.
As with any investment process, much of the key to success lies in planning and due diligence. Taking the time to research and shortlist potential specialists and outlining your specific requirements well in advance of your proposed purchase are obvious and not onerous first steps to make. Using a bank to transfer funds may well feel like the easiest and safest option, but investors from Qatar to Hong Kong can find that taking the extra time to look beyond the high street for specialist currency consultancy can pay significant dividends over the long run of the wealth management process.