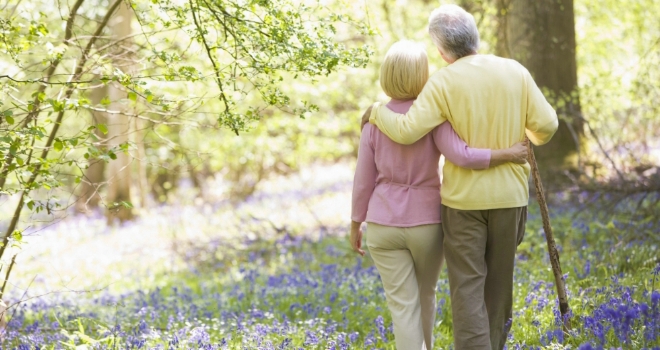 ""
In April 2015, new measures announced in the March budget that will allow over-55s unencumbered access to their pension pots will come into effect.
The new arrangements will see individuals able to access their savings and pay only the marginal tax rate, rather than the 55% previously imposed that saw the majority of retirees purchase an uncompetitive annuity.
The change is one of the most radical reforms to the pensions sector in living memory, and freeing up the billions tucked away by 'silver savers' will have a tremendous impact on the economy, with many pensioners expected to cash in their entire pots at once in order to invest in buy-to-let property.
'A new mis-selling scandal'
All may not be what it seems, however. Research from financial services company Hargreaves Lansdown has shown that the government could win a £1.6 billion tax windfall for their efforts, as around 24,000 pensioners cash in their pots in one go – unaware of the tax implications that they still face. This has prompted predictions of "a new mis-selling scandal".
Staggering the drawdown in order to minimise tax exposure may also prove expensive. The Telegraph predicts that savers will face a 12-month wait for the new systems to be in place, ushering them instead towards the far more expensive 'flexible drawdown' option.
For many, this will surely look like a golden opportunity wasted. But with the increasing competitiveness and flexibility in the buy-to-let marketplace, older borrowers hoping to invest in property without using their pension income have more options available to them than they may think.
Rising age limits
Each buy-to-let lender sets its own criteria with regards to the maximum and minimum accepted age of applicants, both at application and amortisation. Funnily enough, maximum ages have seemed to be trending upwards over the past year.
At present, over four fifths of the lenders on our panel accept applications from borrowers who will be 75 or younger when their mortgage is due to end. Two fifths will take applications up to age 80, and just over a quarter up to age 85.
With the lower end of a typical buy-to-let mortgage term being around 5 years – and with a handful of lenders going even lower – you could theoretically be well into your retirement and still able to take out a buy-to-let mortgage instead of using your pension to buy a property.
There are always provisos, of course. For one, first-time landlords might find it trickier to continue borrowing beyond the age of 75, as fewer lenders lift the cap so high for inexperienced investors. You will probably also need to evidence an income; most buy-to-let mortgages are underwritten on the strength of rental income, but many lenders also stipulate a minimum personal income in order to minimise risk. This tends to be in the region of £20–30,000.
You should also consider the necessity of repaying the mortgage. Whilst the vast majority of buy-to-let mortgages are taken out on an interest-only basis (meaning a shorter term length will have no effect on the amount you repay each month), you will still need to repay the capital at term end.
The shorter the mortgage term, the less time you have to find the money to repay the loan. Your property also has less time to gain value naturally, so if you need to sell it in order to repay the debt, your return on investment may not be quite as high.
Remember your options
The important thing to remember is that you always have options. If you have a large pension pot, you might find the proportionally smaller expense of flexible drawdown more palatable; alternatively, if you can stand to wait for a year or two, you can gradually withdraw the amount you need without HMRC taking too large a slice. And if you wish to leave your pension alone for the moment, there is a wealth of options available for older borrowers in the buy-to-let marketplace – just speak to a professional advisor in order to assess what courses of action are available to you.