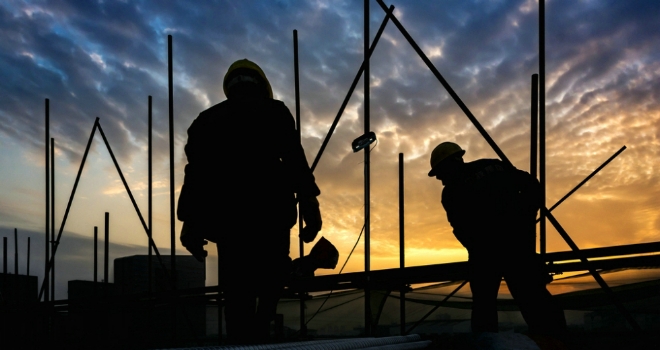 Housebuilders, Persimmon and Vistry have issued trading updates for the period of July - November, revealing that the firms are firmly on track following a semblance of normality returning to the sector.
Persimmon's private sales reservation rates have remained "well ahead" of 2019 since July, the volume housebuilder said. Meanwhile, Vistry has noted "some signs of improvement" in materials shortages and pricing pressures.
Persimmon said that its average private new homes sales reservation rate per site per week was around 16% up on the equivalent period of 2019.
Sales were now following, as expected, "a more normal seasonal pattern when compared to 2020". Persimmon added that the market had taken the changes to Help to Buy and the stamp duty holiday "in its stride".
It also reiterated its expectation of growing home sale completions by around 10% for its full-year, against 2020's 13,575. It is targeting a return to 2019 volumes next year. Persimmon has £1.15 billion of forward sales reserved beyond the current year.
Dean Finch, Persimmon's group CEO, said: "While the industry continues to face challenges in the UK planning system, we are successfully bringing new land into construction and growing our already strong UK wide outlet network.
"With £1.15 billion of forward sales reserved beyond the current year and a quality pipeline of new developments coming on stream, Persimmon has a robust platform to support its continued high-quality growth and the delivery of superior long-term sustainable returns for the benefit of all stakeholders."
Also reporting on the same July to November period, Vistry also said it had continued to see "strong demand". Its average weekly private sales rate increased to 0.77 for the year to date, slightly ahead of the 0.76 of its first half.
The group's forward sales position stands at £3 billion and it is "fully sold" for FY2021. Housebuilding forward sales total £1.6 billion, while Partnerships' mixed tenure forward sales total £511 million with the Partner delivery forward order book totalling £855 million.
Vistry said it continued to see "some pressure" across the supply chain, with extended lead times and inflationary price increases on certain products, "although there are now some signs of improvement".
It also said it remained "firmly on track" to deliver its expected full-year adjusted pre-tax profit for 2021 of around £345 million.
Greg Fitzgerald, Vistry's CEO, said: "We are making great progress towards our targets in both Housebuilding and Partnerships, with a firm focus on maximising the strengths and opportunities from our unique combination.
"The outlook is positive, and we are confident we will see a further step up in performance in FY22 as we drive towards achieving our medium-term targets."