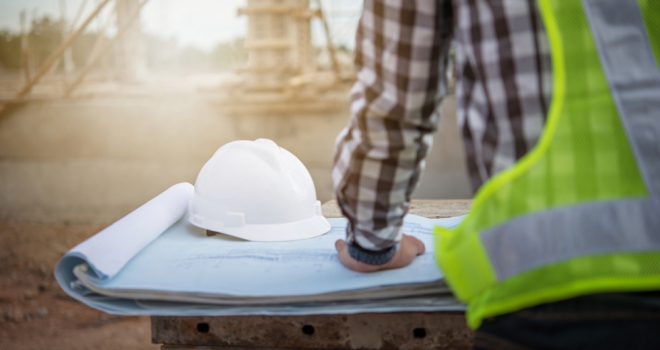 Housebuilders have predicted that changing lifestyle requirements will continue to reshape the new home market through 2022, as demand for luxury new homes in more rural locations continues to trend.
According to WhatHouse? 70% of housebuilders asked to forecast whether the 'race for space' will keep the market buoyant felt confident that we are yet to reach the ceiling in requirement for larger properties with home office, flexible family space, and access to high-quality green areas.
Overall, 71% of housebuilders reported feeling 'cautiously optimistic' about the year ahead, 60% forecast that new build house prices would swap price peaks for continued steady growth, and 62% said that transaction levels would return to pre-pandemic levels.
60% of housebuilders are concerned by the impact of an interest rate rise. However, those asked agree, continued economic recovery and a high percentage of fixed-rate mortgages will help secure the new build housing market's strong position
Daniel Hill, Managing Director, WhatHouse? said: "It's still early days. We are yet to see the full impact of the pandemic on home buyers' behaviour. Hybrid and home-based working continues to be trial and error for many businesses, once a seismic and more permanent shift takes place we will once again experience a surge in people considering relocation and hunting for more inside and outside space."
Jamie Barrington, Sales Operations Manager, Beal Homes, said: "We continue to see a large proportion of customers working from home and employers embracing home or hybrid working. This means demand for flexible space and design options, including for working space, will remain high as home working becomes the new normal and no longer a temporary novelty. It also means buyers will prioritise areas with fast internet speeds and good mobile signals."
"The 2022 housing market should be supported by what are expected to be continuing high levels of job vacancies, feeding through to wage growth. A rising market will be driven by these factors, as well as housebuilders adjusting prices to account for increasing materials costs beyond their control, alongside changes in inflation."