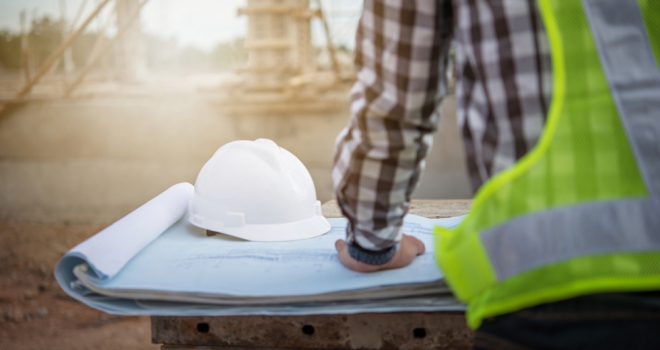 Research by tax refund experts, RIFT Tax Refunds, reveals that construction subcontractors are earning £3,000 less a year than they were prior to the pandemic.
While almost all industries in England ground to a halt during the pandemic, construction workers kept going under increasingly difficult circumstances and stringent social distancing rules. Subcontractors played a central role in keeping the country moving forward and laying the foundations for the UK economy to make a strong post-pandemic recovery.
Despite this, RIFT's new research shows that their earnings have taken a significant hit since the pandemic began.
In December 2019, just before the start of the pandemic, construction subcontractors in England were earning an average of £49,296 per year. Fast forward to today and the latest numbers show that average earnings have declined by -£2,860, or -5.8%, to an average of £46,436.
Subcontractors have endured the biggest wage drop in the North East where earnings have declined by -£4,900 per year, or -12.2%, followed by the West Midlands (-11%), and the East of England (-5.7%).
It certainly seems as though the construction industry is paying the prices for a problematic pandemic period that saw the cost of materials spiral, with those working within the sector taking a hit on their earnings in order to compensate.
There is, however, some good news. Due to the nature of their work and the requirement to travel to multiple different sites within the same year, construction workers are amongst the most likely to be owed money by HMRC.
What's more, the amount of money subcontractors can claim in tax refunds from HMRC has actually increased. In 2019, the average one-year refund was £1,894 while today it stands at £1,993, an increase of 5.2%.
Furthermore, tax refunds can be backtracked for four years which means, that if a subcontractor has not made a claim before, they can claim up to four years worth of refunds. The average payout for this is £7,972 having increased by £395 since before the pandemic.
Bradley Post, CEO of RIFT Tax Refunds, commented: "It's disappointing to see that while construction subcontractors went above and beyond to keep the nation-building during the pandemic, they've actually seen their pay drop by almost 6%.
"This is made even more unpalatable by the cost of living crisis we're now experiencing which means every single pound and penny is more essential than ever before.
"However, while their pay packet may have shrunk as a result of the pandemic, we've actually seen an increase in the money owed to the sector from HMRC. In fact, the average tax refund has actually increased by almost £100 with the average worker securing almost £2,000 back in money they are rightfully owed."