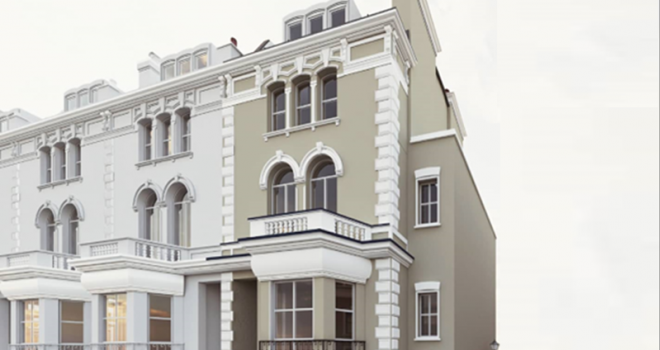 "We have a strong appetite for high-value Refurbishment and Finish & Exit loans and we are winning the trust of brokers and experienced developers"
- Jack Coombs - Aspen Bridging
The project has already seen major construction take place, with the developer needing £5m to cover the existing loan with a further £1m made available for drawdowns to complete the remaining works.
Once completed the six-storey end-of-terrace mansion will comprise seven bedrooms, seven bathrooms, a lift, spa facilities and a private cinema across a gross internal floor area of 5,500 square feet, making it one of the most exciting properties to come to market in the near future.
The Gross Development Value is £11m with exit to be achieved through sale.
In line with Aspen's one-person-per-case customer service philosophy, the deal was taken from start to finish by Underwriting Manager, Saif Khalique at a Flat Rate of 0.95% over 12 months.
The deal marks the second recent ultra-luxury completion following a £7,150,000 Refurbishment bridge on a property in the heart of Belgravia, with the cost of works making it currently one of the most high-value private redevelopments in the UK.
Jack Coombs, Director at Aspen Bridging, said: "We have a strong appetite for high-value Refurbishment and Finish & Exit loans and we are winning the trust of brokers and experienced developers. Our strong equity funding and commitment to service makes us the go-to lender in this space."