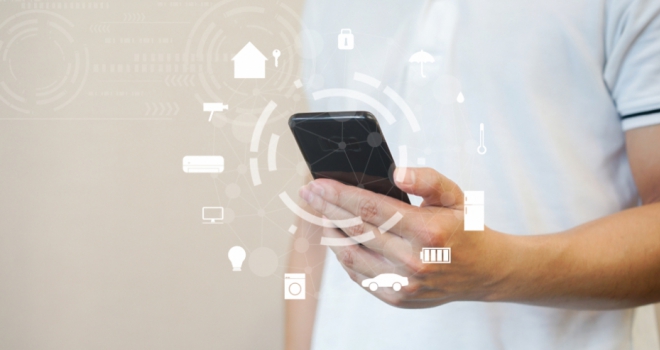 Agents can do more to ensure they are seen as relevant, trusted and, most importantly, essential to their clients by using the right technology to provide their clients with the data they need when they need it to thrive in an increasingly competitive and digital market, according to Gazeal.
Agents need to become more of a trusted information hub and use the right technology to provide their clients with the data they need when they need it to thrive in an increasingly competitive and digital market.
Bryan Mansell, Gazeal Co-Founder, argues agents are already on the right path but can do more: "It's about rich data and agents using this to demonstrate their competence, knowledge and professionalism. They can show they are more professional than their competitors by sharing national and local knowledge with tech-savvy delivery."
Why agents are essential – and need to show it
The rise of the online agent – while still a very niche part of the marketplace – has highlighted that some people don't see an in-person agent, there at all times of the journey, as essential.
Mansell says: "But we know that isn't the case. Good agents play an absolutely crucial role in facilitating smooth house moves, never more important than now when the stamp duty holiday has ended and there are some concerns about how the market will react.
"Having the right information and technology readily available – by making the use of the growth of AI – can help agents to thrive and prove how essential they are. With the right tech, agents can control the process better; chasing a sale is not the same as progressing a sale."
Mansell adds that agents can have better control of the situation by using the right tech and help the seller and buyer if they happen to be in a difficult or dire situation.
He adds: "The key for the agent is to have all material information about the property readily available to handle the situation better and make yourself vital."
How can tech help?
There are still lots of separate bits of information required in a house sale or purchase, which can make the process complicated, confusing and time-consuming.
Mansel explains: "However, tech can help agents to give better advice on key things like TA6 forms and other required legal documents. This could be in the form of an alert on their phone, an automated message, a blog on their website, or a jazzy little guide. Anything you can do to make their lives easier, with everything taken care of from day 1, will be highly welcome and improve your standing in their eyes. Tech is there as that helping hand."
Mansell says that many agencies are not currently trusted in the way they should be.
He comments: "We know that agency continues to have trust issues with consumers, largely due to negative portrayals in the media and a hard to shift perception of agents in the UK.
"But there are ways in which agencies can stand out from the crowd, making themselves more transparent and trusted, and that includes things like upfront information to differentiate yourself from the competition around you."
Mansell describes helping somebody move as a contact sport, with more agent involvement required to smooth over the process.
"Providing the right info at the right time, and delivering it with empathy and firm direction, could easily be the difference between someone moving securely and a sale falling through," he says.
"Here at Gazeal, we help agents to do that by ensuring they are seen as a moral authority – trusted, transparent and that keyword again – essential."
He says agents shouldn't be afraid to adopt PropTech solutions as technology advances and transactions slowly but surely become more digital and less paper-based, but that a considered choice needs to be made.
He concludes: "There are hundreds, if not thousands, of PropTech [firms] out there – and, in truth, most will not help an agent to become essential. That's what agents should be considering when it comes to PropTech – which solutions can improve my business, drive forward new instructions, streamline existing processes and make me essential."
"Upfront information, to speed up a transaction, is definitely one way to go about achieving that."