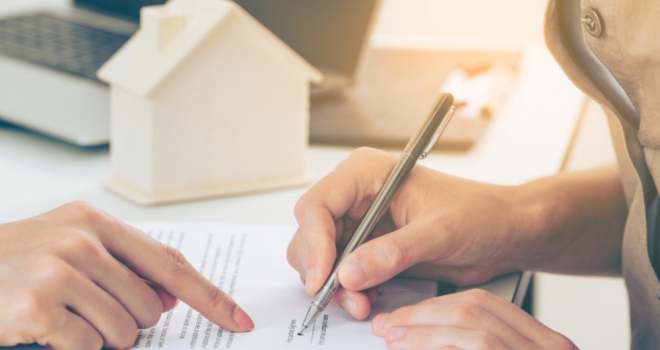 Mortgage and insurance network, Stonebridge Group, has announced this morning that mortgage completions were up 20% against the first nine months of 2017 and valued at £4.8bn.
Figures released for the first three quarters of 2018 compared to the same period in 2017 showed that mortgage applications placed through the business were valued at £6.29 billion - a 12% rise against the previous period. Total life business volumes from both appointed representative (AR) firms also increased, with £13.43 million of life application commissions (up 5%) and £10.98m of life completion commissions (up 4%).
Finally, £768k of general insurance business was completed during the three quarter, up 17% on 2017.
The Group also announced a strong quarter-on-quarter growth in completions, with mortgages in quarter three up 7% on quarter two at £1.74 billion, life completions up 3% at £4 billion, and GI business up 19% at £290k.
Also in October, the first month of quarter four, Stonebridge's monthly mortgage applications were the second highest of the year and mortgage completions recorded their best ever total. Life application figures for October 2018 were its best of 2018. Its life completions for the month were also the third highest since the start of the year.
Jo Carrasco, Business Partnerships Director at Stonebridge Group, commented: "The first three quarters of 2018 have proved a particularly strong nine-month period for the entire group, especially in our core mortgage, life and GI product sectors. It is very satisfying to see significant growth from all our adviser members and this has also been carried forward into October and November which bodes well for a quarter four improvement which will round off a highly positive year for the Group in 2018.
Recent growth in mortgage completions, compared to life completions, is higher as we saw more remortgage and product transfer business being written where life had already been sold. We anticipate this will continue while our GI completions are significantly higher because of the renewal of the back-book policies and our advisers' retention strategies.
2019 brings with it a number of major challenges to overcome, not least the low level of purchase activity in many areas of the country, but also the UK leaving the EU, the deal that will be secured, and how these momentous events will land on the UK economy in general and the housing and mortgage market specifically. From a Stonebridge perspective, we are preparing with our members for all eventualities and we will be seeking to promote the opportunities we have for them, and to introduce new ones which should help them improve activity and volume.
At the start of next year we'll be hosting our Annual Conference for members, lender and provider partners, and we'll outline both our full 2018 results and our plans for the year ahead. This remains an exciting time for the Group and our member firms have already delivered excellent results and activity levels throughout 2018 – we are here to support them in all manner of ways and looking forward to developing the Stonebridge proposition to help both existing and new member firms attracted to our offering."