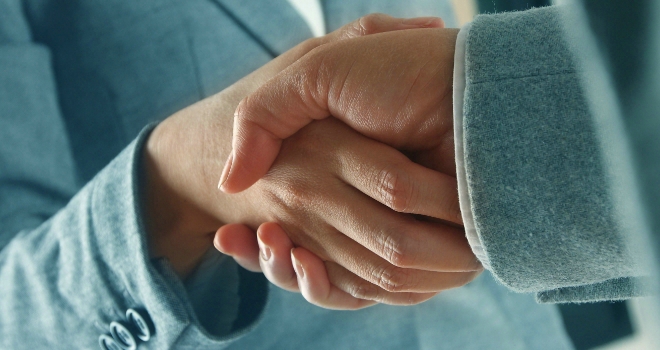 Mortgage Advice Bureau (MAB) and That Mortgage Place (TMP) have agreed a deal that will see a merger between the two companies.

This merge will see the two largest companies in the affordable housing sector come together to form TMP Sherwins.

The deal, which is scheduled to complete in September, will form a standalone appointed representative of MAB, and will be the single largest affordable housing specialist in the UK.

The affordable sector is a critical part of the UK's housing planning framework, and the formation of TMP Sherwins provides a focus of expertise in the sector to give the best advice to customers, provide unrivalled service standards to Housing Associations, and challenge lenders to bring a better choice of products to the market.

With offices based in Central London, Kettering and Kent, the initial focus for the business will be to strengthen its existing presence, but with a business plan to roll out a national affordable housing offering over the next 24 months.

Managing director of That Mortgage Place, Kelly McCabe says:

"I am so excited about launching TMP Sherwins. Both TMP and Sherwins have spent many years working in the sector and establishing great relationships, so bringing the two firms together seems to make perfect sense.

The fresh-faced TMP Sherwins will bring with it the years of experience and knowledge from the two firms, as well as a host of other fantastic benefits to further strengthen their position as market leaders in the affordable housing sector."

Mark Porter, business development manager at Sherwins says:

"This move will allow us to boost the capacity we have to deal with the increased volume of customers looking at buying through affordable home schemes, and will also ensure that we take significant steps forward in the way we service our Housing Association clients."



Andy Frankish, new homes director at Mortgage Advice Bureau, adds:



"I cannot stress enough how important the affordable housing sector is to the UK housing market. With the critical need for new housing, this sector of our industry has to increase its output. With house prices continuing to rise, affordable housing solutions are becoming increasingly more popular with first-time buyers, and with the support of the local Government, we expect them to be used more often.

Our investment in Sherwins over the last two years has been a key strategic development and we are now delighted to be working together That Mortgage Place who have an excellent reputation in this sector."

The merger of the businesses will see no redundancies or changes in personnel, indeed the company will look to increase its staffing levels immediately, and will look to strengthen the new management team over the coming months.