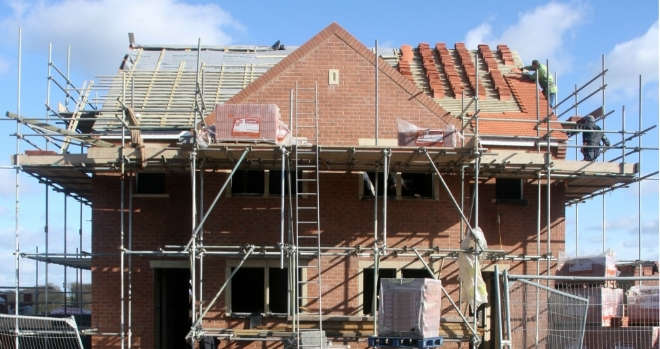 As highlighted in the Government's White Paper, availability of land with planning consent is a key driver if developers across the UK are to achieve the revised delivery numbers of 300,000 new homes per year.
Developer Generator Group has joined forces with Topland, one of Europe's largest privately-owned investment groups to form a new partnership that will focus on the acquisition and promotion of strategic sites across southern England. The partnership aims to help address the UK's housing shortage, opening up land opportunities for home builders.
The new company Generator Strategic Land Ltd is proactively seeking suitable sites to promote through planning, specifically targeting residentially led sites of a minimum of five acres. A significant cash war chest has been made available by Topland to act swiftly on any new strategic sites. Two Strategic Land sites comprising of c.50 acres with potential for some 575 new homes have already exchanged within the new company, while three more opportunities of some 210 acres with the potential for over 1,250 new homes are going through the legal process.
London based Generator Group focuses on residential and residentially led mixed-use development. While not a volume developer, Generator has a proven track record at maximising value for all stakeholders in the planning and development process. It has recently built schemes in locations such as Bristol, Norwich and Brighton and has a development pipeline of over 570 new homes, with planning already secured on nearly 70% of its portfolio.
Paul Isaacs, Managing Director of Generator Group, comments: "We are delighted to launch our partnership with Topland, through which we will be ideally positioned with funding in place to move with speed and agility to secure strategic sites. With this type of investment backing we can play a vital part in the delivery of new housing land to help address the country's acute housing shortage.
As a business, Generator prides itself in forming strong partnerships and using our expertise to successfully gain planning consents for a wide range of sites, including sometimes extremely challenging ones. We are flexible and collaborative in our approach and are adept at tailoring our offering to suit the needs of landowners."
Multi-billion-pound investment group Topland focuses predominantly on commercial property but through its structured finance division provides lending and equity across the UK in a range of sectors notably residential. With substantial cash reserves, Topland actively seeks to expand its business through joint ventures such as this partnership with Generator.
Sol Zakay, CEO of Topland, comments: "The UK's continued housing shortage requires a wide range of solutions and approaches – from both the public and private sectors and from large and small-scale developers. The ability to identify, source and deliver sites is vital for the provision of new housing stock and we are particularly keen to work with developers with experience of strategic land assembly. Generator Strategic Land will utilise Topland's significant cash resources and development expertise alongside Generator's site assembly skills to create a pipeline of new development opportunities rarely found outside the volume housebuilders."