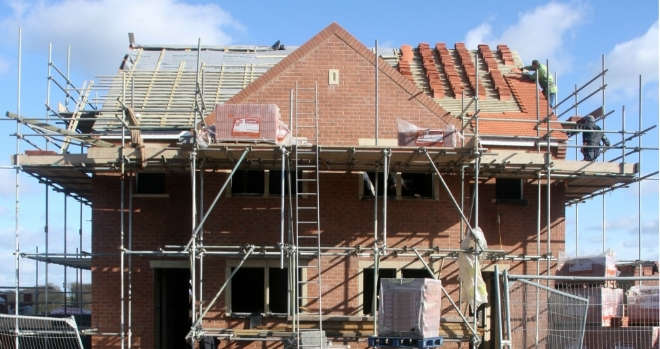 The LendInvest Property Development Academy, the non-profit skills initiative established by the specialist mortgage lender, LendInvest, has received public support from three major industry bodies for its work and focus.
The Centre for Entrepreneurs, Homes for Scotland, and the Home Builders Federation have each praised the Academy, which was established in 2016 to help develop the skills of aspiring and new small-scale housing developers.
To date, more than 215 applicants have been selected to attend the Academy's two-day courses around the country which are taught by industry professionals with local expert knowledge of what it takes to get schemes built on time and on budget. By the end of 2017, the Academy will have hosted nine courses in London, Manchester, Edinburgh, Bristol and Birmingham. Dates for eight courses in 2018 have been released and applications are open."
The Home Builders Federation has lent its support to the Academy since late 2016, advising on course content, providing expert speakers and supporting LendInvest in identifying property entrepreneurs who would benefit from the programme.
The launch of the Academy in Scotland has also been endorsed by Homes for Scotland, the voice of the Scottish homebuilding industry, following an endorsement from Kevin Stewart MSP, the Scottish Housing Minister in June.
John Slaughter, Director of External Affairs at the Home Builders Federation, said: "There is a serious undersupply of homes in the UK, and more than ever, the homebuilding industry is a difficult professional endeavour for new entrants. SME home builders benefit greatly from initiatives like the LendInvest Property Development Academy. We are delighted to be assisting LendInvest with its Property Development Academy, a programme that will help small house builders to scale."
Nicola Barclay, Chief Executive of Homes for Scotland, said: "Attracting more small builders and developers into home building is absolutely crucial to increasing the industry's capacity and addressing Scotland's housing crisis. Support for those starting out in the sector, such as that offered by the Property Development Academy, is key and Homes for Scotland is pleased to endorse the LendInvest programme."
The Academy's mission to arm more SME developers with the skills they need to thrive in the industry has motivated it's endorsement from The Centre for Entrepreneurs.The Centre for Entrepreneurs is a cross-sector think tank that promotes the role of entrepreneurs in creating economic growth and social well-being throughout the UK.
Matt Smith, Director of the Centre for Entrepreneurs think tank, said: "Solving the housing crisis will require a new generation of property businesses, but to achieve this, aspiring entrepreneurs need the confidence to start their companies and the support to see them through to scale. The LendInvest Property Development Academy is an essential industry initiative, providing a launchpad for early-stage property professionals and helping break down the barriers to entry in the sector."
Recognition from these key industry bodies highlights the opportunity for industry, government and communities to work together to build more homes.
Ian Thomas, Co-founder & Chief Investment Officer at LendInvest, added: "It is brilliant to see the support that the Academy continues to draw from all corners of the industry, and rightfully so. While a lot of government attention remains fixed on international issues such as Brexit at this time, it is encouraging to see that housing remains a top priority for government and the major industry groups championing the aim of increasing Britain's housing stock."