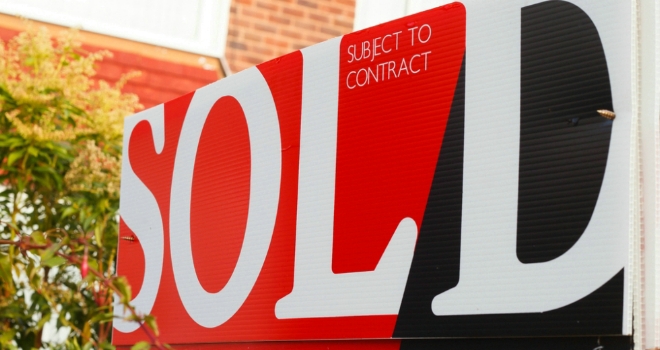 The past 18 months or so have certainly proven that the property landscape can change at the drop of a hat and as a hot housing market developed, a swarm of flippers emerged and cashed in.
During the pandemic, Britain's property market boomed. Property values increased by 13.1% over the year to June 2021 alone, with house prices rising by 7.3% last year on average.
The stamp duty holiday introduced back in July 2020, coupled with incredibly low-interest rates, massively benefitted property flippers as they could save up to £15,000 on normal stamp duty rates.
With this in mind, there has been a noticeable increase in the number of people purchasing and flipping houses to turn a profit and create a new income stream, as this property investment strategy is back on the rise.
The number of houses flipped in the UK reached a twelve-year high last year and 2.5% of homes sold were flipped within the same calendar year according to Hamptons International*.
Ultimately, despite the pandemic, more homes were flipped than ever before - meaning much greater profits were made in 2020 compared to 2019.
As many people found they had more cash while spending less during the pandemic, it created a market of flippers wanting to take on a new project and house-hunters were armed with lockdown savings.
Additionally, since higher taxes were introduced for buy-to-let landlords, this has meant property investors turned to flipping houses during the pandemic too.
However, whether flipping houses remains a lucrative endeavour in 2021 is another matter that's dependent on several factors. With both stamp holiday duty and the furlough scheme having ended, there are concerns this may result in a market reset.
Similarly, with the growth in house prices at its current level unlikely to be sustainable in the long term, we expect the industry will start to experience a slight dip following Britain's economic recovery, and we've already seen early signs of slowdown as average house prices in July (although increased by 8% over the year) were down from 13.1% in June.
If demand starts to slow and there's uncertainty within the property market, this may present problems for sellers. But on the flip side, it could potentially pose more opportunities for property flippers to haggle with homeowners over house prices, as the key to success is buying at the right price.
However, whilst demand outstrips supply as it is currently, we expect this will cause prices to remain high before they slowly start to drop; meaning there is still an opportunity for property flippers to cash in and make profits.
What's more, with potential rising inflation looming, which would have an impact on mortgage rates, we expect that those homebuyers concerned will take advantage of the great deals lenders are currently offering, and as such, could lead to booming business for property flippers in the coming months.
When considering house flipping, it's important to account for all the costs associated. For instance, renovation materials are pricier than normal right now due to restrictive movement, along with complex financing issues, which may impact the turnaround time for flipped properties.
Additionally, we'd advise choosing a location that is familiar, as you'll have knowledge of the potential growth in that area. Ensure to always stick to a budget and have a safety net in place in case of surcharges. Thoroughly research the property you'd like to flip and get involved in DIY where you can in order to limit spending.
As a rule of thumb, flippers should aim for a minimum profit of 20% - this is because there's potential for plenty to go wrong including short-term dips in the property market and underestimating renovation costs. Therefore, anyone considering purchasing a property in this way should consult an accredited financial advisor for advice.