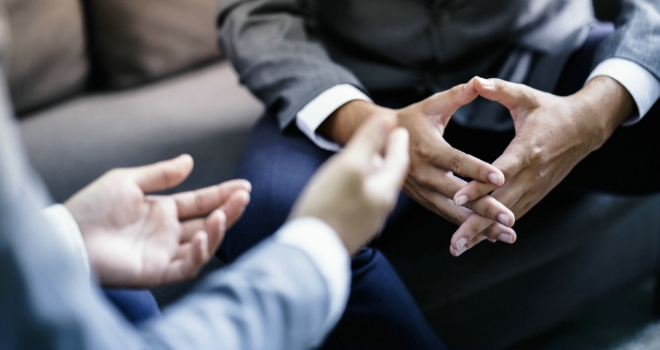 Due to the unprecedented market activity over the last year, it is clear that the property industry would benefit from some change. And, according to digital reservation experts Gazeal, agents will play a crucial role in making this happen.
The firm argues that agents should educate buyers at first contact about the importance of them providing more upfront information regarding their position and seriousness.
Gazeal says that all parties in a property transaction would benefit from as much upfront information as possible being made available, improving clarity and transparency, reducing the chances of fall-throughs, and making the whole process much easier on everyone involved.
Busy market highlights the need for change
In a market that is currently as competitive as it's ever been – boosted by the stamp duty holiday and government initiatives such as the 95% mortgage guarantee scheme – serious, motivated buyers are worth their weight in gold, claim Gazeal.
Bryan Mansell, Co-Founder of Gazeal, says: "Sellers will want to know they are dealing with serious buyers from the off. In an ultra-competitive market, sellers won't want to waste their time with buyers who aren't 100% ready to buy."
"The pandemic has in many ways helped to create a more streamlined system, with the lack of viewings focusing minds, cutting out timewasters and making sure that only buyers who are really ready to commit are making it through the door on an in-person viewing."
While the majority of buyers say they want more upfront information about the property they are looking to purchase, the prospect of a smooth deal is also helped hugely if buyers provide enough information upfront to prove they are serious, Mansell says.
Mansell explains: "This should include clarity on their mortgage and at the very least should be an agreement or decision in principle, as well as being ready and on the ball with ID and proof of funds. "
According to a recent home buying and selling survey in The Times, 98% of home movers want more information upfront, highlighting huge consumer demand for a better, more transparent, more efficient system.
Mansell adds: "We know the desire is there for greater upfront information, but in too many cases this isn't the reality, which just simply leads to a slowed-down home buying and selling process.
"Providing upfront information needs to be seen as the norm, and the right thing to do. It needs to become second nature to help speed up transactions. Agents must remember they are preparing people to move, not just doing a deal."
The importance of buyer information packs
Mansell says agents can play a key role in smoothing the transaction process along, too, by providing detailed buyer information packs to ensure they are making an informed purchase decision.
He adds: "It's been well-established that a better-informed buyer is both less likely to withdraw from a sale and more likely to be bold in putting forward their best offer – a win-win for all parties.
"The reputation of buyer packs is still stained by the experience with the short-lived Home Information Packs (HIPs), scrapped by the government more than a decade ago, but they are making a comeback as movers demand more upfront information."
The buyer information pack will typically include key information about a seller's property, with this transparency designed to eliminate many of the risks attached with unknown information. Even better, it is something that can be completed digitally and transferred instantly, after an offer has been made and agreed, to any conveyancer.
Mansell explains: "By ensuring that buyers know what they want, and know what they are getting, it speeds up the process for all.
"Upfront information should be a two-pronged thing; sellers providing more upfront information to buyers to ensure they are adequately informed and buyers providing upfront information to agents and sellers to prove they are serious about their purchase."
Calls have been made to introduce conveyancers into the process at an earlier stage, to iron out some of the delays that often occur during house sales. Many also insist more should be done while the property is being marketed, including requesting searches and the collation and review of key documentation.
Mansell concludes: "With record-high demand and lots of pressure being placed on agents, conveyancers and surveyors alike, anything that can be done to ease this burden should be fully welcomed.
"More upfront information, generated digitally and securely and transferred to the relevant parties in a speedy manner, is one easy win to improving the landscape for all."
"Everyone has the same goal here – to cut delays, improve fall-through rates and make the process of buying or selling a home much less onerous – but it seems an obvious, simple solution is staring us all in the face and not yet being acted upon."