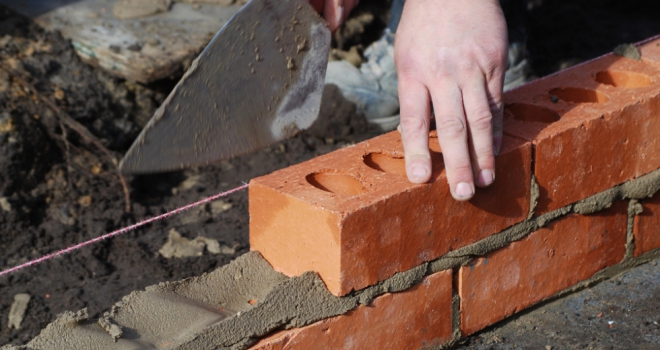 Housebuilder, Bellway, has issued a trading update and revealed that "due to the considerable effect that Covid-19 has had on business operations" completions have fallen by 31% when compared against last year.
Ahead of an announcement of its results on October 20, the housebuilder said that it achieved 7,522 home completions against last year's 10,892, affected by group-wide site closures during the lockdown period.
The average selling price of Bellway's homes lifted slightly to around £293,000 from 2019's £291,968.
From August 1, 2019, until the prime minister's lockdown announcement on March 23, Bellway's reservation rate was up 5% at an average of 211 per week against the equivalent period the previous financial year.
But demand has recovered to an extent since the firm began reopening sites in May, and with the added effect of the temporary stamp duty holiday, the business said it achieved an average of 140 reservations per week during the "typically quiet month" of July, but still 13.6% down on July 2019.
For the full financial year, reservations fell 15.2% to an average of 178 per week.
The business is now operating on 276 sites against last year's 271, with Bellway chiefly focused on building reserved or exchanged homes which should yield completions within the next six months. Productivity rates "are approaching 80% of pre-Covid-19 levels".
Bellway noted its "substantial" order book, consisting of 6,588 homes (2019 – 4,878 homes) at a value of £1,760.2 million against 2019's £1,223.9 million.
But the effects of Covid-19, it added, would cause a profit drop for FY 2020 "and in subsequent financial years".
Jason Honeyman, Bellway's CEO, said: "Our priority throughout this crisis has been the health, safety and wellbeing of our colleagues, customers and subcontract workers. The collective response from those who work for and with Bellway, both on and off-site, has been tremendous and this has enabled us to respond positively and responsibly during these challenging times.
"Our attention now turns to the trading year ahead. Whilst the economic outlook is uncertain, sales demand is encouraging, and the group has built a strong forward sales position. With our resilient balance sheet, we will proceed cautiously along the road to recovery, determined to return the group to its strategy of delivering long term and sustainable growth."