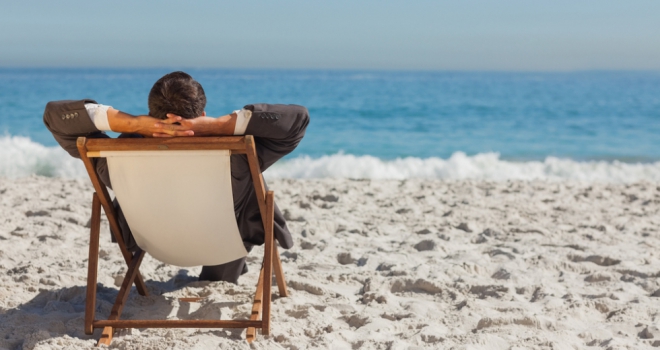 New research and analysis from conveyancing management specialists, When You Move, has revealed that more than 4 million people across the UK have been left temporarily homeless due to solicitor delays.

With absenteeism reasons ranging between holidays, weddings and sick days, the void in resource that remains, combined with an offline and widely archaic system of "replacement solutions" to cover cases when conveyancers are away, affects a staggering one in four homebuyers.
According to the data, 30% experienced an average delay of 6.4 weeks because their property lawyer was not in the office and 25% were not told when their lawyer would be back.
24% said that their property lawyer was on personal leave, such as a holiday. 27% said their case was not worked on while they were away, delaying the process by an average of 5.5 weeks. 29% experienced an average delay of 7 weeks due to the reasons above.
31% experienced an average delay of 8 weeks due to other reasons. 18 million Brits said that the legal processing of their property transaction was the single most dissatisfying part of buying and selling a home. 29% of respondents said that during the sale or purchase of their property, they had to speed up the process themselves by chasing for updates and pushing through on processes.
25% - a quarter of Brits - found that lawyers offered the lowest level of customer service that they encountered during life's major transactions. 21% would not use the same lawyer that they've used previously due to their poor customer service.
The study conducted by When You Move showed that one in four conveyancers are out of the office during the most critical periods of a transaction. As a result, there is an average delay of around seven weeks in the completion of a transaction. In a quarter of such cases, consumers were not told when their solicitor would be returning to the office. The data showed that almost a third of all home buyers have to take time off work to speed up the process themselves by chasing for updates due to a lack of effective communication between all parties involved in the buying and selling of a home.
Simon Bath, CEO of When You Move: "Ensuring transactions are completed with greater efficiency, transparency and speed is fundamental to delivering a consumer-focused service for all those buying and selling homes in the UK. Consumers should no longer be put off by the lengthy conveyancing process and the conveyancing industry should be able to stick to its promise of completing transactions by the projected date whether your conveyancer is away or not".
A digital solution like When You Move is designed to work alongside the expertise provided by estate agents and legal professionals to ensure the transactions are streamlined, cost-effective and time-efficient for all those involved in the property transaction, from start to finish. Digitalising the process will create a central hub for all communication, document storage and provide real-time updates for all parties meaning it is not dependent on physical presence to progress. We are living in a time where we are able to track every item from our parcels to our ubers - we should be able to do the same for the most important transactions of our lives".