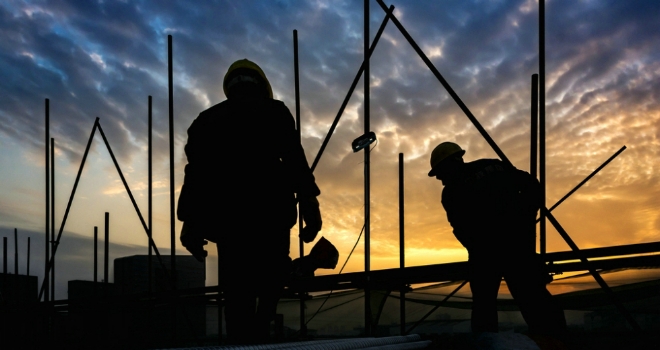 Volume housebuilder, Barratt Developments, has announced that it has delivered an "excellent" first-half performance, with completions, revenue and profit up on HY 2019.
According to a trading update, the firm revealed that during the six months to December 31 2020, total completions rose 9.2% to 9,077 homes against the equivalent period the previous year.
Barratt's revenue increased by 10.1% to £2,494.7m, with pre-tax profit up modestly by 1.7% to £430.2m. Barratt said its adjusted operating margin rose from 19.4% in 2019 to 20.3%.
Barratt's private average selling price lifted from 2019's £312,000 to £319,500. Its overall sales rate during the first half was 11.6% ahead of the previous year at 0.77 net private reservations per active outlet per week.
The rate "moderated" during the period following an "exceptionally strong" first quarter reflecting underlying demand and pent up demand following the first lockdown, with a more normalised rate in the second quarter.
During the six months, it operated from an average of 342 active outlets, down 8.1% due to delays to site starts from the first lockdown.
For January, net private reservations per active outlet per average week were 7.2% down on the equivalent period in 2020 at 0.77. But Barratt said this was still 4.1% ahead of the equivalent reservation rate in 2019 of 0.74.
It added that it still expected to complete between 15,250 and 15,750 homes for its full year. And it has decided to resume dividend payments with an interim dividend of 7.5 pence per share.
David Thomas, Barratt's CEO, said: "Our first priority remains keeping our colleagues and customers safe. Our customers are at the heart of everything we do and I would like to say a huge thank you to all of our employees and subcontractors who have continued to deliver great quality homes and excellent customer service throughout these challenging times. We have achieved a fantastic first-half performance, with a strong rebound in completion volumes and good progress towards our medium-term targets.
"We have also made a solid start to the second half and are now over 95% forward sold for our financial year. Whilst we are mindful of the continued economic uncertainties, the housing market fundamentals remain attractive and our outlook for the full year remains in line with expectations."